Bolton Wanderers decide against QuickQuid sponsorship
Bolton Wanderers have announced they will not be entering into a sponsorship agreement with payday loan firm QuickQuid.
Last Updated: 07/06/13 1:10pm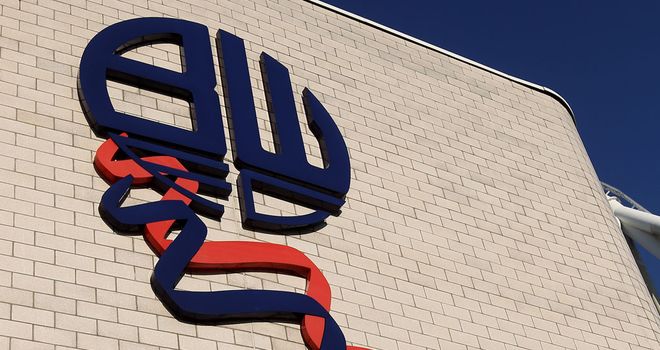 The Championship club unveiled QuickQuid as their potential backers last week, but the decision caused an outcry in the local area.
As a result of the feedback from fans and discussions with several local and national politicians, the Wanderers board have changed their minds and the club will now be backed by FibrLec.
FibrLec are a new Bolton-based sustainable energy company that specialises in commercialising the University of Bolton's innovative smart materials and their logo will appear on the club's match kit and training wear for the next two years.
A statement on the club's website read: "The club is proud of its place in the local community and has worked tirelessly for a considerable time to build relationships across a wide spectrum of community projects.
"In particular the successful education programmes, which have seen over 350 students pass through the club in the last two years, and the continued exceptional work of the club's Community Trust.
"Whilst we anticipated some negative responses from the initial agreement, we underestimated the adverse reaction to the sector of business in which the sponsor operated.
"We undertook significant research into QuickQuid and were satisfied that they were a regulated and responsible lender."
Bolton chairman Phil Gartside added: "We don't want our commercial relationships to come between us and our community, and neither does QuickQuid."