Sky Bet Championship: Matt Mills feeling settled at Bolton
Matt Mills claims to have finally found his feet at Bolton, with the 2013/14 campaign a defining one for the defender.
Last Updated: 22/04/14 6:35pm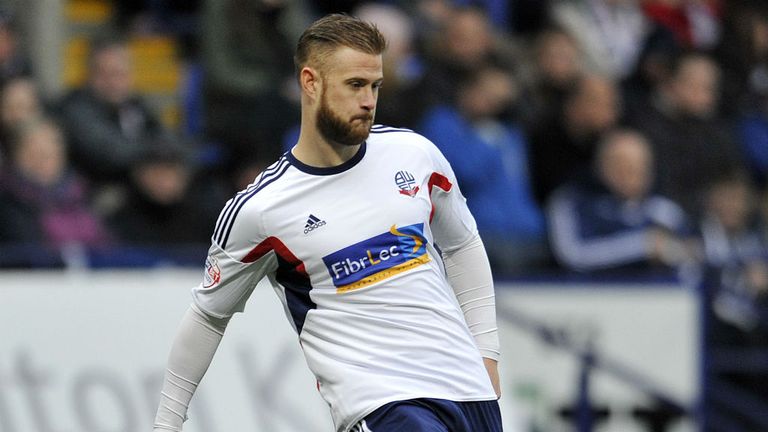 Mills was taken to the Reebok Stadium in 2012, with Bolton reaching an agreement with Leicester City.
He has found the going tough in the north west, though, with his debut campaign ended before Christmas by a hamstring injury.
Transfer speculation then kicked in last summer, with Leeds United reportedly close to striking a deal.
Mills found himself overlooked at the start of the current campaign, with Dougie Freedman favouring other options, but the 27-year-old has made himself a first team regular and is delighted to have been given the opportunity to show his true colours.
He told the Bolton News on the uncertainty which has shrouded his time at Bolton: "I've noticed at the home games that I'm not even in the squad list to be sponsored - so that probably tells you where I was at the start of the season.
"It's been tough mentally. There have been times I have had to try to stay strong, so massive thanks to my fiancée and my family because they've kept me going. That's what makes me strive to put in performances.
"I just feel happier within myself and feel I've got a connection with the fans and the club. I like playing in a team and a squad I feel part of."
Mills added: "It's been a really big season for me - not to be involved at the start and then to come back and be heavily involved.
"It's probably been the best season of my career, personally. I love playing for this club.
"I feel very settled off the pitch, which helps, and I feel for the first time in quite a long time I'm ready to play my best football."