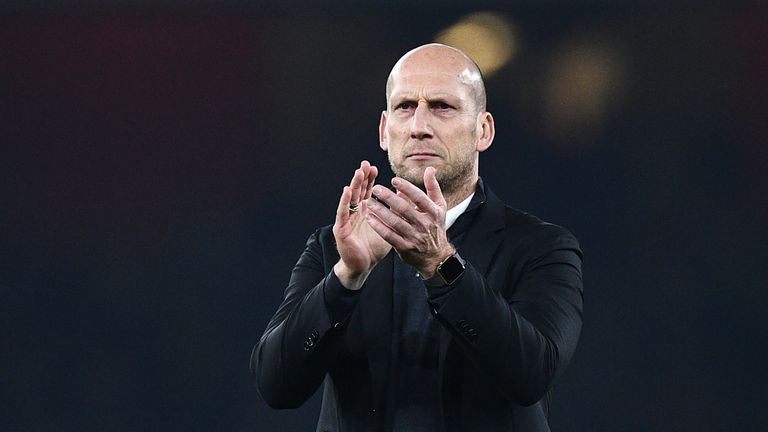 Jaap Stam thinks it will be hard for Reading to finish in the top 10 of the Championship this season, despite their recent surge up the table.
The Royals have climbed up to third after winning their last five league matches in a row.
But Stam, who took over in the summer after being an assistant manager at Ajax, is not getting too carried away with their recent form.
"It's a very strong league with big teams so I think it will be very hard to end up in the top 10," he told the EFL Weekly Podcast. "Of course you want to be as high as you can but it's very difficult.
"There are still a lot of games to go against big sides, we will need everything we can bring to the game to try to maintain our position and get results.
"We need to be realistic with what we can bring with this squad. If everybody is fit and focused we can do very well, but there are a lot of big teams that can make it very difficult."
While Stam is remaining "realistic", he is pleased the team are getting credit after five straight victories in which they conceded just one goal.
"If you do well then people start to talk about you and take notice, that's normal," he said. "It comes with the territory and performing and playing well.
"I think it's good for the players, they are working very hard to get results, it's nothing more than they deserve that they get attention."
Stam himself seems to have settled quickly into the Championship after only previously having worked in the Netherlands.
He says he has been helped by the lessons learnt during his playing days, which including spells under Sir Alex Ferguson at Manchester United and Carlo Ancelotti at AC Milan.
"When you go into management you think about the previous managers you had when you were a player," he said.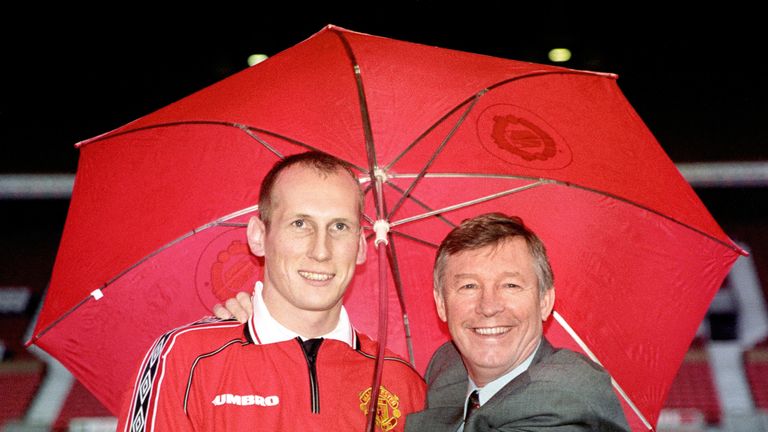 "When I worked with Ferguson, what he did, how he was at certain times, how he was building his team to perform and eventually win trophies.
"You can learn a lot from that but you also pick something out from other managers, and even those you didn't learn a lot from, you think what could you do better.
"It's good to have worked with a lot of managers and you can use that to your own benefit."
With the January transfer window on the horizon, Stam admitted he will be aiming to bolster his squad.
"We are always looking for players and to improve the squad, because in this league and with the amount of games you need to play you need a big squad with quality players," he said.
"In January we are looking for certain players who can make us better as a squad."
Listen to the latest edition of the EFL Weekly Podcast HERE
Upgrade to Sky Sports now and get 12 months half price. Hurry, offer ends December 4th!