McDermott wary of Chelsea Hazard
Reading boss Brian McDermott is aware of the threat Eden Hazard poses to his team after spotting him as a teenager.
Last Updated: 22/08/12 3:27pm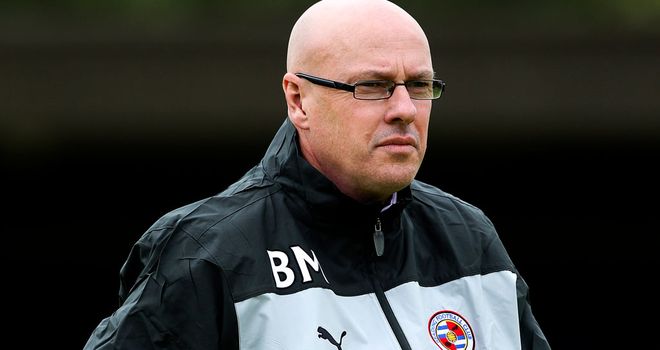 Reading manager Brian McDermott is fully aware of the threat Eden Hazard poses to his team after first spotting him as a talented teenager.
Hazard was one of the most sought after players in Europe this summer with Real Madrid, and both Manchester clubs all courting the attacker.
Chelsea secured his signature from Lille for a £32 million fee and the Belgian international was quick to display his ability as he starred for the Blues in their Premier League opener against Wigan.
Whilst working as the chief scout at Reading, McDermott spotted Hazard but admits it would have been impossible for the Berkshire club to entice a player of his ability at the time.
Phenomenal
"You can't go to a place like Lille and say 'we'll take your best player', he said.
"But I remember watching him. He was 16 and I thought he was a great talent then. He was phenomenal and everyone knew at 16 what a talent he was going to be.
"He stood out like the proverbial sore thumb."
This fixture will also have an added sub-plot as both teams are owned by young, wealthy Russian men.
Anton Zingarevich bought the Royals this summer from John Madejski and his investment in the club has been immediate.
Loves
At just 30, Zingarevich is the youngest owner in the top flight but his enthusiastic approach has impressed McDermott.
"We have got someone who is 30 and owns a Premier League football club, which is not a bad place to be," he added.
"He loves his football, he absolutely loves it. I know he wanted to play football as a youngster. He got involved with the staff and press when we were over in Portugal (in pre-season).
"He was desperate to play. He did all right actually - he scored two. People will talk about Abramovich against Zingarevich and that's a good story, but all I know is that it's us against Chelsea."