Reading manager Brian McDermott doesn't want to inflict pain on Andre Villas-Boas
Brian McDermott insists he is focused solely on Reading and not putting Andre Villas-Boas under pressure.
Last Updated: 14/09/12 9:57pm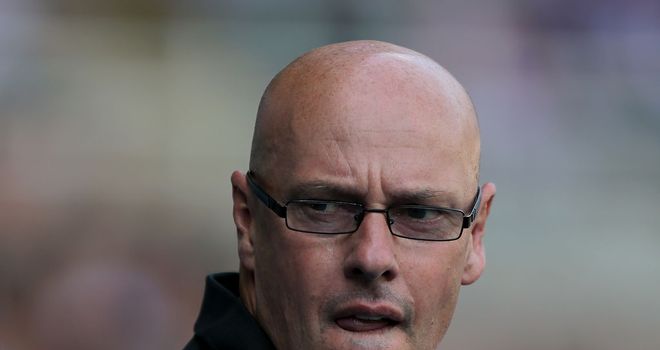 Spurs travel to the Madejski Stadium on Sunday without a Premier League victory after three games under Villas-Boas, although the Royals have also yet to win in their two matches so far.
McDermott is not looking to 'inflict pain' on Villas-Boas and is hoping his Reading team can deliver a positive performance against a 'fantastic' Spurs side.
"I don't want to inflict pain on anyone, I just want to do the right thing for us," said McDermott.
"What we have to do is prepare ourselves and get a good performance from our team and that is the only thing that I'm looking to do.
"We are playing against Spurs - a fantastic side - and I know Andre quite well so I'm not looking to inflict pain, we are just looking to play our game and put on a performance for our fans.
"The training has been really good and the lads are just ready now and waiting to play and we know it will be a massive crowd at the Madejski, a full house."
Reading have gone three-and-a-half weeks without a league fixture and McDermott has revealed his squad are champing at the bit to kick-start their campaign.
He said: "I can just sense that the lads are desperate to get back and I've got all the internationals back today, we will train today, prepare the team tomorrow and be right for Sunday and be ready.
"Obviously we had the Peterborough game (in the Capital One Cup) in between and we had to find a game which we went to Dublin and played against Bray, which we were very grateful to have, and now we play Sunday so by the time everyone else has played four games we have played only two."