Reading manager Brian McDermott is feeling the pressure but believes the wins will come
Reading manager is "feeling under pressure" but insists that his side will come good.
Last Updated: 03/11/12 12:40pm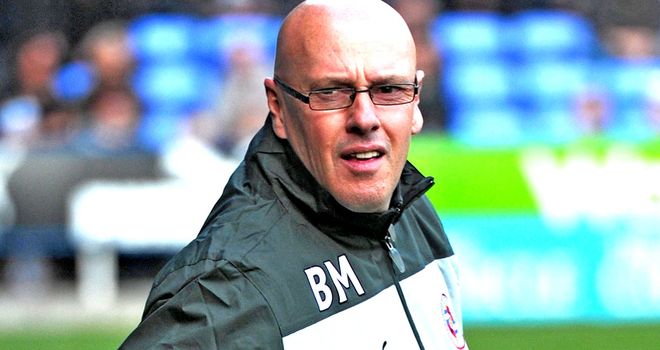 The Royals were knocked out of the Capital One Cup in midweek despite taking a 4-0 lead against Arsenal, but McDermott has stated that his squad is talented enough to deal with the step up to the Premier League.
Although McDermott admits to feeling the pressure of Reading's winless run, he trusts his players to succeed.
"I feel under pressure to do the best we can," McDermott said.
"But I don't lie awake at night and worry that someone is going to knock on my door and get rid of me. If that happens, it happens. I've been in this business 34 years, that is not an issue to me.
"I'm finding everyone wants to talk about 'the first win', I just want to talk about the game.
"There has been talk about a crisis, but you win a game and that disappears. I love my squad. I saw them on Friday morning for the first time after the other night. They were fine, good as gold.
"My players don't feel like this is a massive step up, they think they are in with a chance every single game. They have a positive attitude. We could have had four wins by now but things have gone against us. If we do what we have been doing we'll be fine.
"We have been so close. We've scored so many goals we just need to shore it up at the other end."