Adam Federici warns January spending spree could disrupt team spirit at Reading
Reading goalkeeper Adam Federici has warned that a January spending spree could disrupt team spirit.
Last Updated: 12/11/12 11:09am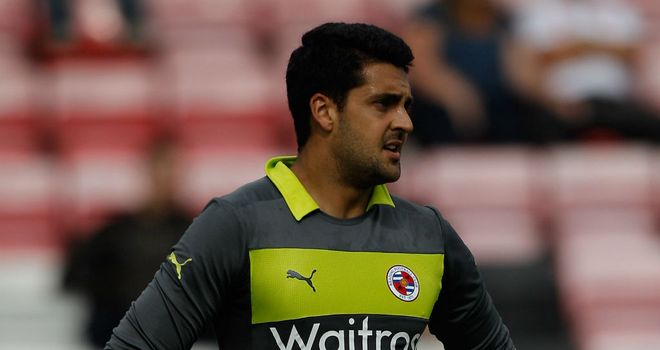 Saturday's 0-0 draw at home to Norwich made it 10 games without a win for the newly promoted Premier League side and Russian owner Anton Zingarevich hinted last week that he may bring in up to 10 new players in January.
However, Federici believes that any new signings in January will need to be the right kind of characters for the Reading squad.
"We've been together as a good squad for a long time now," he said. "We have added a few players but I think there is a danger when you add too many players into a squad - you kind of break that team spirit.
"It's something we have here in abundance. You have to be careful who you bring in, the sort of characters that come in. It's alright for people who sit far away from the game and say, 'I want that player and that player'.
"But you need to look at their personalities and think, 'Are they going to fit into the group' before bringing in any players."
Federici kept Reading's first clean sheet of the season on Saturday and he feels that they have been unlucky in recent weeks.
He added: "I don't think we're that far away. I thought we deserved three points against Norwich, we deserved three points against QPR. That was my point with bringing in players. We've got it there, we just need to bring it out and show everyone.
"We still have the rest of this month, which is a big month for us. We got one monkey off our backs with the clean sheet. The next one will be the three points. It's just getting that one lucky break. Then getting 40 points out of 50 like last season would be lovely."