Brian McDermott says confidence is high in the Reading camp following first victory
Brian McDermott has urged his Reading players to build on the momentum from their victory over Everton last weekend.
Last Updated: 22/11/12 4:02pm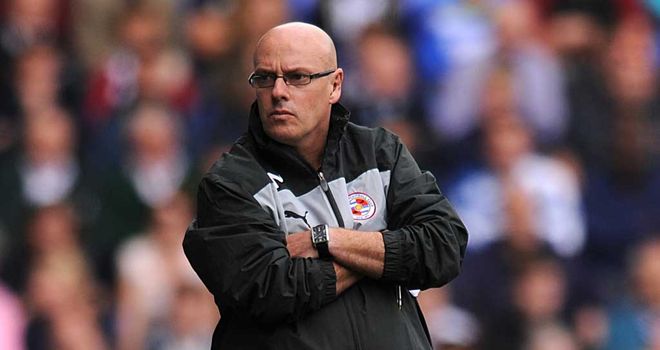 The Royals produced a stirring second-half performance against the Toffees to come from a goal down and record their first win Premier League win of the season.
"The players have been competing at this level and have been getting draws but now they have turned those draws into a victory," said McDermott.
"We've got the first victory, we don't have to sit here talking about the fact we haven't got that victory and now we can move on and look forward.
"Everton are a top side there are not doubts about that, so it is a really good win for us. It was a great win for us, we needed that.
"We rode our luck and it was probably the first time this season that we have had a bit of luck. We need to play the way we play, if we can do that and compete with the likes of Everton then we can compete in this league.
"The performance of the second half is the momentum; that is what we want to keep going, that belief to keep playing our game, keep the ball and do what we have to do.
"Everyone is in a good place, we won a load of games the back end of last season and the place was as good as it was last week.
"So we are just going about our business and doing what we have to do."