Brian McDermott is convinced Reading can enjoy a change of fortunes
Brian McDermott is convinced Reading are due a change in fortune ahead of their game against Aston Villa on Tuesday.
Last Updated: 27/11/12 7:05pm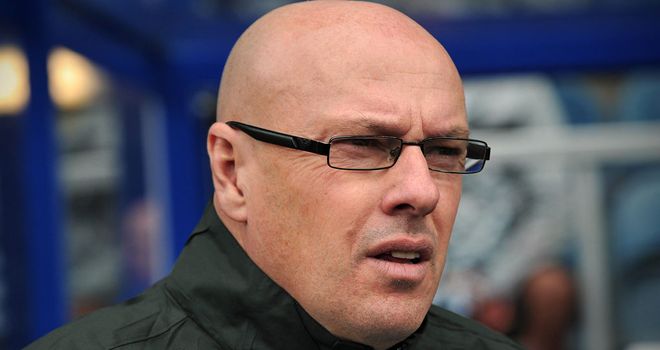 Reading have won just once in the league this season and currently sit 19th in the table, trailing Paul Lambert's men by a point.
But McDermott says he has complete faith in himself and the team as the Royals look to stake their claim in the top flight.
"We've been the route of our own downfall on a few occasions this season but that will sort itself out. I'm absolutely convinced of that," said McDermott.
"The toughest thing to do in any game of football is to score goals and we're doing that.
"I have absolutely no doubt in myself. More importantly I've got no doubt in the staff and no doubt in the group that we've got, and that's key.
"Anyone who comes to our environment at the club knows there is never a doubt. We know that we can do what we have to do in the league.
"I would say we've punched above our weight or the odds for a long time now at the club and we'll continue to do that."