Reading midfielder Jay Tabb issues rallying call following defeat at Wigan
Midfielder Jay Tabb insists Reading must regroup quickly after Saturday's last-gasp 3-2 defeat at Wigan.
Last Updated: 27/11/12 7:03pm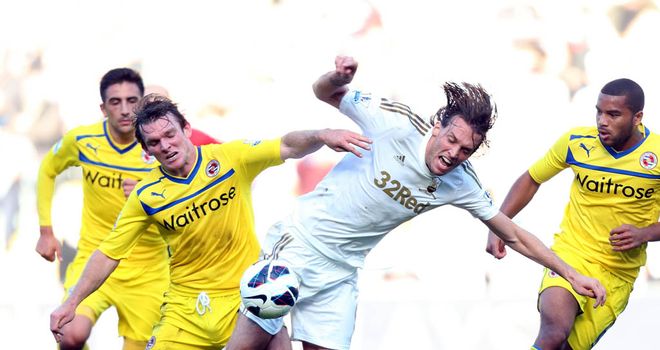 "We've just got to forget about Wigan and go and win the next game," said the 28-year-old.
"We were looking to get four or six points out of the two matches, but we'll try to take maximum points on Tuesday.
"We certainly feel we're capable of winning against any team this season, but we've got to turn these leads into wins.
"The consolation is that we've been in a winning position in near enough every game this season.
"But it's just so disheartening when you don't take these chances and at least take a point.
"We've had our fair share of draws this season and I'm not saying Wigan is a game we should have won because of the amount of chances they had, but we should have done better."