Reading manager Brian McDermott admits he finds it difficult to relax
Brian McDermott says being a football manager 'is all-consuming' and that he rarely switches off from the job.
Last Updated: 08/12/12 2:23pm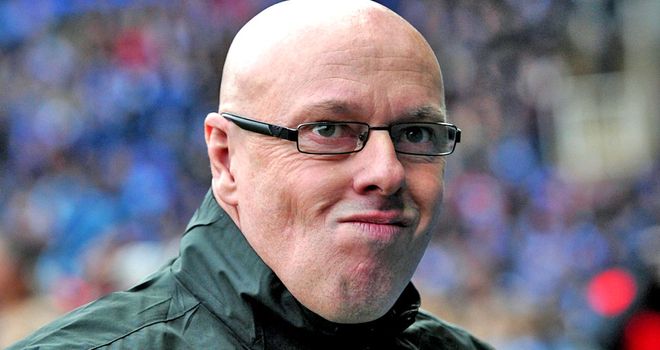 Reading are currently in the relegation zone and on Saturday face a crucial trip to Southampton who are just one place above them in the Premier League table.
The 51-year-old admits he is always thinking about the game and finds it difficult to completely relax.
McDermott said: "I play the guitar now and then, and read books but I'm always thinking about the next training session, players I need to talk to, our next game.
"It's all about football and where we have got to get to.
"I'm a better manager this season than I was last season. Results wouldn't suggest that but I think I will be a better manager for this experience.
"I've learnt that I'm very resilient and the only way to deal with a situation is to look at the present, not the future, nor the past.
"In the last two years I've had to deal with a play-off final defeat and success of winning the Championship.
"As a manager, I'm working hard to get the solutions and this is where you earn your money.
"This is where you find out about everybody and everything and, believe it or not, I'm relishing it. Would I say I'm having a great time? No."