Brian McDermott cools rumours of imminent Reading move for Andrey Arshavin
Brian McDermott has played down reports Andrey Arshavin will be among the new arrivals at Reading next month.
Last Updated: 27/12/12 10:30am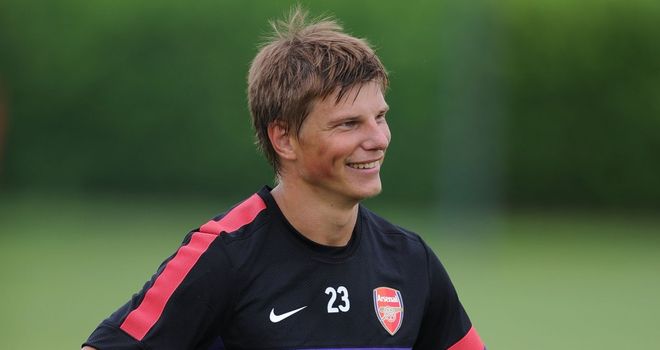 Arsenal's forgotten forward has been repeatedly linked with a club owned by his fellow Russian Anton Zingarevich and with Pavel Pogrebnyak already on the books.
And the 31-year-old fits boss McDermott's profile of "players with Premier League experience" he believes will give Reading a better chance of survival come May.
But asked directly about Arshavin in the wake of a goalless draw with Swansea, a non-committal McDermott said: "I don't think so. At this time of year you hear lots of rumours. I have heard that one."
The manager was more forthcoming when asked about his general plans for the transfer window, saying: "We are talking at the moment regarding players.
"If we could bring in two or three players that could make a difference, it would be useful to the squad.
"We don't generally deal in big prices. We try to get players that are available. I'd like to bring in two or three with a little bit of experience at the level."