Brian McDermott hopes to upset odds and leading Reading to FA Cup success
Brian McDermott admits Bradford and Swansea's progress to the Capital One Cup final has him dreaming of FA Cup glory.
Last Updated: 26/01/13 2:14pm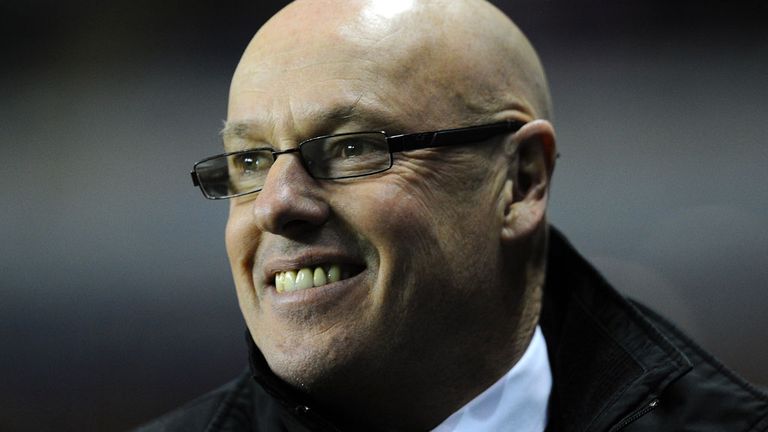 The Royals are similarly unfancied to reach Wembley this season but would move into the last-16 of the competition if they can see off Sheffield United in the fourth round on Saturday.
"What has been happening in the Capital One Cup with Swansea and Bradford gives us all hope," McDermott said.
"It's a fantastic story. You get one chance on the day and it's a one off.
"I texted Parky (Bradford manager Phil Parkinson) the other day and I might go there to support him in the final, he's a good friend of mine.
"It's amazing what he has done - the same for (Swansea boss) Michael Laudrup. At the moment it looks like he is going to be the manager of the year, he's done a fantastic job.
"Sheffield United is a big club with great history and when you play them it's never easy.
"They're a giant. There are some big teams in their league and the Championship, but they are arguably the biggest there. Let's hope they can get up this season.
"We've had staff members who have worked there before and they say what a fantastic club it is. They are a massive club and will have a good following.
"I know Danny quite well - we had a drink at the LMA (League Managers' Association) functions together. He's a good guy. They are trying to get back to where they belong in the Championship at least."