Reading boss Brian McDermott plots FA Cup upset against Manchester United
Brian McDermott has not given up on stunning Manchester United's 'strongest squad yet' on Monday night.
Last Updated: 16/02/13 1:41pm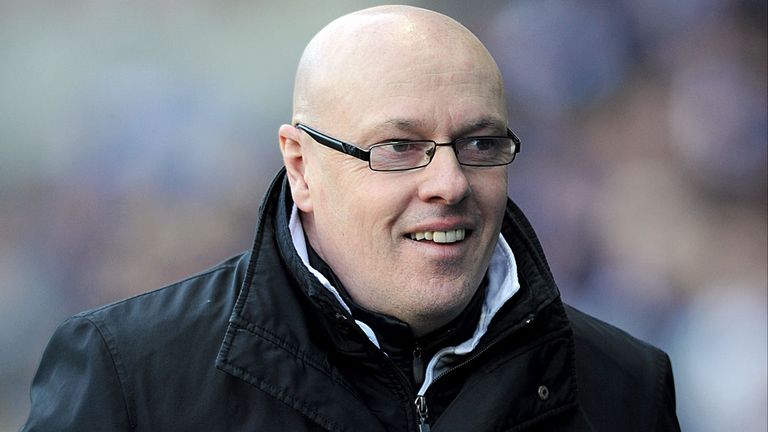 McDermott takes his side to Old Trafford for an FA Cup fifth-round tie which the bookmakers are viewing as a stepping stone to a potential United treble.
Ferguson has achieved that feat once before and is on record as calling his current squad stronger in depth than the class of 1999.
McDermott said: "Sir Alex Ferguson has talked about making changes against us, but the players that he can bring in are top, top players. We know that.
"He's said his squad now is better than the one that won the 1999 Champions League and he'd know that. If he says they're better, they're better.
"They've been winning cups and leagues for years. They're used to the situation they find themselves in now."
The Reading boss will not travel with a defeatist attitude, though, and he said: "We have to get the details right.
"The decisions have to go our way and we need to play well and defend well. If all those things come together then we have a chance of getting a result.
"We've got the chance to play Manchester United in the FA Cup with both teams wanting to reach the quarter-finals. It's a great occasion and we can't wait for it."
Reading returned from a four-day warm weather training camp in Dubai on Thursday and McDermott felt it was a productive trip.
"It was the right thing for us to do because the conditions over here last week were difficult to say the least," he said.
"We trained in 25 degrees heat and needed to get the best possible preparation for the next game.
"It was a good break for everyone and the squad's come back looking forward to the next game."