Reading manager Brian McDermott credits Wigan for patience with Robert Martinez
Reading manager Brian McDermott believes the patience shown by Wigan towards Roberto Martinez is crucial.
Last Updated: 23/02/13 2:41pm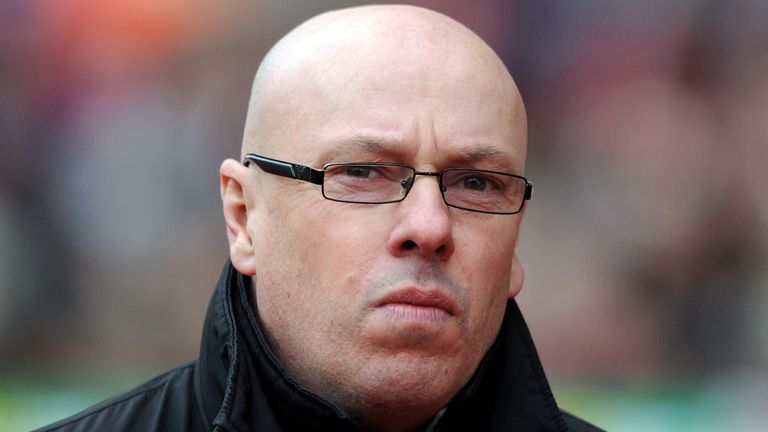 Martinez has led the Latics for nearly four years despite battling relegation, and faces another crucial test when he takes his side to the Madejski Stadium on Saturday to face McDermott's in-form Royals.
McDermott said of his counterpart: "It is up to the owners, it is their club and their money and they can do what they like.
"But it seems to me that if you have that stability and you have a club with a manager and staff and players who have been there a little while, I keep going back to Manchester United because I have to. They are the benchmark, look at they players they have got there who have been there a long time, the manager and the staff all in it together.
"I see teams chopping and changing their managers every five minutes and it is just outrageously ridiculous to me and it doesn't seem to solve too many problems.
"It is a great example, Wigan and Roberto Martinez, he has kept them in the division, it is unbelievable what he has done.
"I'm sure there are times when the chairman might have looked at it and thought they are struggling but he has stuck with him.
"To be fair Roberto has shown loyalty because I'm sure there have been opportunities for him to leave and you have to admire that he has stuck by Wigan and Wigan have stuck by him, I think it is a great story."