Jobi McAnuff says that being written off drives the Reading team on
Jobi McAnuff says Reading are determined to surprise anybody who thinks they are doomed to relegation.
Last Updated: 09/03/13 2:14pm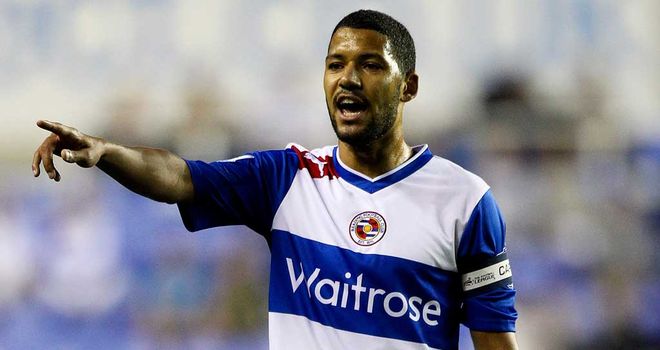 Last season's Championship winners were widely tipped to go straight back down and currently have just one team beneath them in the table.
However, they are only one point behind 17th-placed Wigan and a win against relegation rivals Aston Villa in a huge game at the Madejski Stadium on Saturday would help their cause considerably.
"We've been written off before the season even started by pretty much everybody outside Reading Football Club," said McAnuff. "That drives me on.
"Of course it is a difficult season, but it's the best league in the world.
"I've really enjoyed it, it's a challenge. Like with anything in life, if things come too easy, then do you really appreciate it as much?"
Reading have relied heavily on the players who earned them promotion this season and it has been suggested that they are lacking in top flight experience.
But McAnuff said: "It's easy to criticise from the outside.
"We accept that happens and there are reasons we have been written off, because we haven't gone out and spent £30-40 million on getting new players in.
"I can't speak for any other club but, from our point of view, that definitely motivates us.
"It's taken a long time to get here. Most of the squad will be the same in that respect. It was a challenge to get here, it's a bigger challenge to stay here."
Regarding the Villa game, he added: "At the end of the day all we can do is go out there and try and win the game. There is only three points on offer.
"We know we need to perform and get a result. We feel capable of doing that."