Reading striker Noel Hunt hits out at match officials after Aston Villa defeat
Noel Hunt has blasted the performance of the match officials in Reading's 2-1 defeat by Aston Villa on Saturday.
Last Updated: 11/03/13 11:03am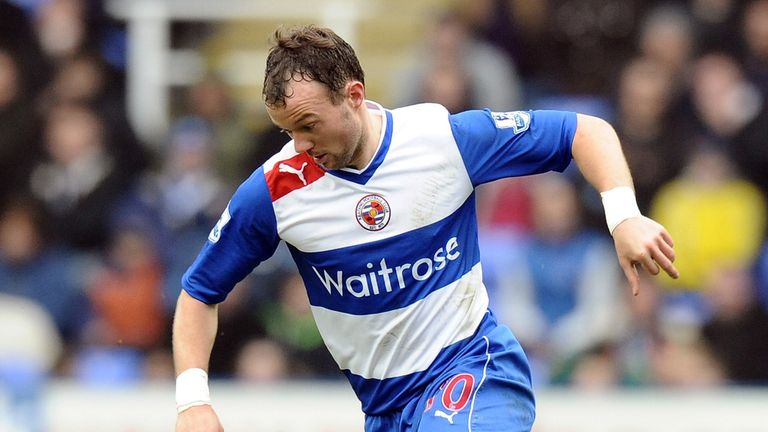 The Royals striker feels he was denied a definite penalty during a crucial relegation scrap at the Madejski Stadium.
He also believes that he saw a perfectly good goal ruled out for offside and has branded referee Jon Moss and his assistants a 'disgrace' and 'embarrassing'.
During a post-match rant which could land him in hot water with the Football Association, Hunt said: "I've seen the offside and I've seen the penalty on me in the first half and it's a disgrace.
"It's a joke that he has not given it, I don't know what he is looking at, but these decisions are embarrassing. It makes the game a different game.
"There is no excuse. He's (Brad Guzan) just punched me in the back of the head and got the ball and you wouldn't get away with it in rugby."
On his disallowed goal, Hunt added: "I was trying to see where the ball was coming from and my chest is (offside), but my feet behind.
"The linesman's position was shocking and he was two or three yards behind it."