Reading captain Jobi McAnuff 'feels repsonsible' for sacking of Brian McDermott
Reading midfielder Jobi McAnuff has paid tribute to Brian McDermott following his departure earlier this week.
Last Updated: 13/03/13 2:29pm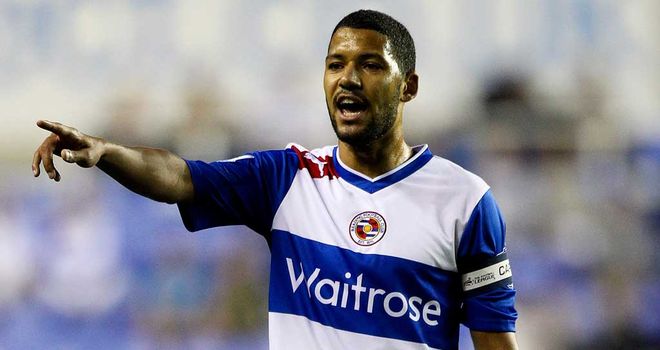 McDermott was axed as manager on Monday after more than three years at the helm, while coaches Nigel Gibbs and Yannis Anastasiou were also relieved of their duties.
The Royals skipper admitted he and his team-mates "felt responsible" for the sackings and insisted the club have a lot to thank all three for despite their perilous position in the Premier League relegation zone.
"Starting with Brian, I must say a massive thank you for what he has done, not only for myself in making me captain and the faith he showed in me, but the rest of the squad and everyone associated with Reading FC," said McAnuff.
"It's been a great period and he has been fundamental in that success. I don't think anyone can argue that he has left Reading in a far healthier position than when he came first came in.
"Everybody at the club will be eternally grateful and as players we certainly owe him a huge debt. He is a top manager but above all else he is a truly good man.
"It goes without saying we wish him all the very best in his next challenge. He and I spoke on Monday, obviously it was a difficult conversation, but he handled himself with great dignity.
"I've also known Gibbo for many years and he is both a great professional and a real top football man. He has also been key in our success, his contribution cannot be underestimated and the players have huge respect for him.
"As players we all feel responsible for the decision that has been made as it's our performances out there on the pitch haven't been good enough and that's something we are trying our hardest to address.
"Now we've got nine games to go to turn things around for the players, staff and supporters."