Transfer news: Reading's Alex Pearce would relish return to the Premier League
Reading defender Alex Pearce has told Sky Sports News he would relish a return to the Premier League.
Last Updated: 17/06/13 3:10pm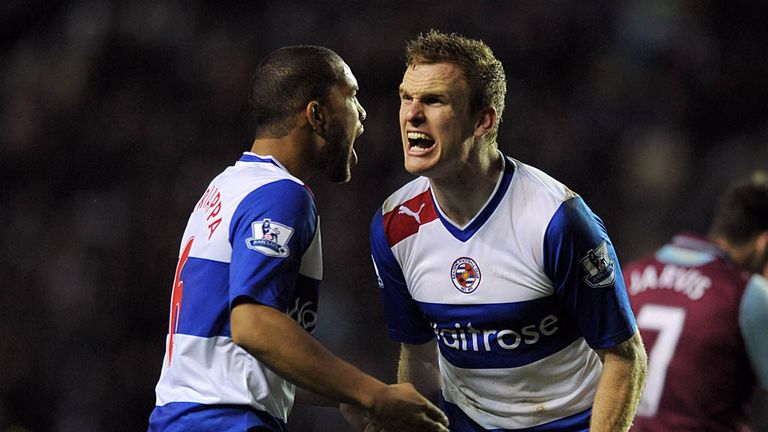 The 24-year-old will become a free agent next month and is in negotiations with relegated Reading over a new deal ahead of the forthcoming Championship campaign.
But Pearce, who has been linked to Liverpool and Newcastle, wants a contract that reflects his value to the club.
He told Sky Sports News: "I've always maintained that I want to stay at Reading and I've always told people at the club that I want to stay at Reading and that is the case.
"But I also want to feel valued and I'm not asking to be the top-earner at the club, nowhere near it.
On par
"I'm just asking to be on par with some of the others and it's up to the people at the club to make me feel valued in that case because that's all I want to be, is be made to feel valued.
"They (contract talks) are still on-going and hopefully we can get a deal reached at Reading.
"But, obviously, it's very flattering to be linked with Premier League clubs, everyone wants to play in the Premier League and certainly I've had a taste of it this year and I certainly want more of it in my future."
Asked if he would be playing Premier League football for another club next season or in a Reading shirt in two seasons' time, Pearce replied: "I think playing Premier League football is the main aim for me right now, I think everyone wants to play Premier League football.
"But obviously, if a deal can be reached at Reading, then I would be more than happy to sign it and move forward with the club."