Sir John Madejski reassures Reading supporters over future funding
Reading chairman Sir John Madejski has reassured supporters the necessary funding is in place to take the club forward.
Last Updated: 02/06/14 11:02am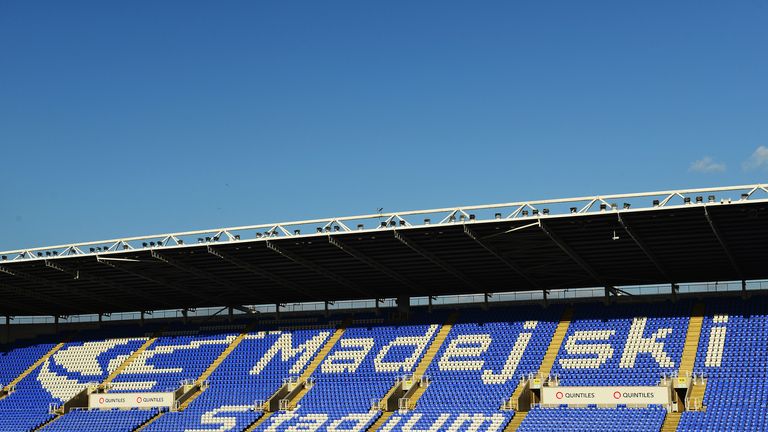 A board meeting was held last week at which discussions took place about the future ownership of the club.
Israeli billionaire Teddy Sagi and Indian businessman Mohit Burman have both been linked with a takeover of the Royals, but Madejski insists that no firm offer has yet been made.
Russian businessman Anton Zingarevich bought 51 per cent of Reading two years ago and was due to buy the remaining 49 per cent off Madejski by the end of September, but he missed the deadline and has now left the board.
In a statement published on the club's official website, Madejski said: "As chairman, I would like to confirm that we have the necessary funding in place to safely take the club forward.
"Together, we continue to look for new ownership of the club and, as the wealth of speculation can attest, there has been plenty of interest but no firm offers.
"However, it is imperative that there is no rush to judgement and that we take the necessary time in choosing the right person for the future of Reading Football Club.
"While there is no takeover with any new investors, the process is ongoing. I would like to take this opportunity to assure our fans that the club is secure going forward.
"The club can announce that directors Anton Zingarevich, Christopher Samuelson and Andrew Obolensky have left the board.
"I would also like to thank our supporters for their trust and patience during this period and their loyalty in renewing their season tickets for the 2014-15 season.
"During my 24-year tenure as chairman, I have always tried to be as open as possible with our fans - the lifeblood of this club - and as always we will continue to keep our supporters fully informed at every turn.
"However, I am sure everyone can appreciate that it would not be appropriate for me or anyone at the club to comment any further on matters regarding potential ownership and investment at this point in time."