Bryan Swanson
Chief News Reporter - Sky Sports News
Sky Bet Championship: Reading's prospective new owners closing on deal to buy club
Last Updated: 18/08/14 10:49am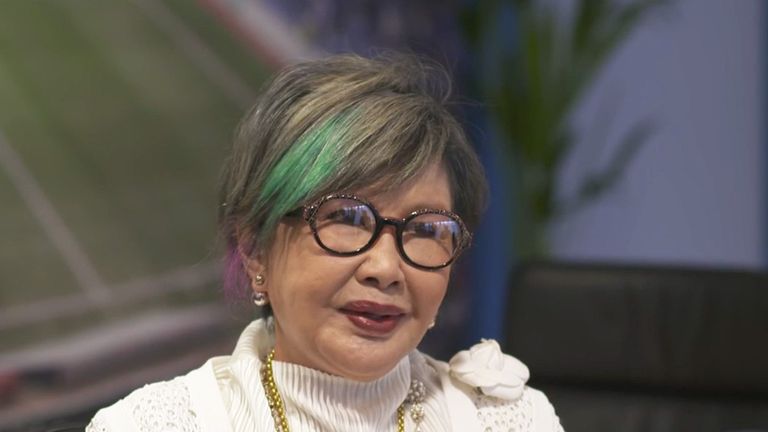 Reading's prospective new owner Khunying Sasima Srivikorn has reassured the Football League over her consortium's long-term plans as they attempt to complete their deal this month, she tells Sky Sports News' chief news reporter Bryan Swanson.
The Thai businesswoman is leading a consortium who has agreed a new partnership with the Championship club.
Khunying Sasima was interviewed by Football League officials on Thursday as part of its Owners' and Directors' Test and, in her first television interview since agreeing the deal, she revealed that she faced strong questioning.
"They seemed pretty strict." Khunying Sasima told Sky Sports News HQ before Reading's win against Ipswich.
"They asked quite a lot of questions. We kind of felt like we were being interrogated. We were not used to it. But I can understand where they are coming from.
"They are trying to protect the industry and they are trying to do the best they can. They don't want somebody to come in, throwing money, and making big promises and someone who is not serious. They are worried about that and they want to be very sure that we will not do that. I told them not to worry and that we are not like that."
Sir John Madjeski, who will remain Reading chairman after the new deal is approved, has praised the Football League for its 'high-diligence'.
The test is designed to ensure clubs are not managed or controlled by individuals who may present a risk to the club's future.
"There are certain procedures that have to take place." Madjeski told Sky Sports News HQ.
"They are working as quickly as they possibly can. It is not for me to speculate but I am sure it is going to be sooner rather than later. It says volumes about the Football League that they do not just rubber-stamp everything. They do this high-diligence which is right and proper."
Khunying Sasima, speaking inside the club's boardroom, says she will provide financial assistance to strengthen the side, if necessary, to support manager Nigel Adkins in his aim to secure promotion back to the Premier League.
"We need to get up there as fast as we can." said Khunying Sasima. "We will spend our money wisely. We will consult the management. It is their job to work carefully with the budget. If it is good, we will support it.
"We come here with a good sincere heart and with a good belief that we can make the club better. We can make it shine. I think it has got great potential.
"Many people are asking 'why Reading?'. I think we made the right choice. It has nowhere to go but up. I don't know anything about football but, you bet, I am going to go back and learn everything about football. It is so exciting."