Connolly signs Saints deal
David Connolly has signed a new one-year contract following Southampton's promotion to the Championship.
Last Updated: 25/05/11 8:55am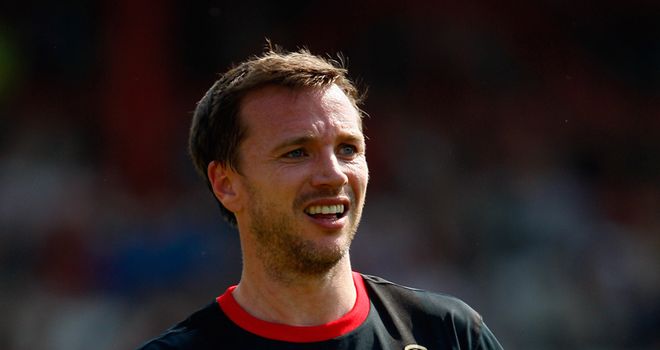 Veteran striker David Connolly has signed a new one-year contract at Southampton following the club's promotion to the Championship.
Connolly scored three goals in 15 League One appearances this season and his experience has been a key element of the Southampton squad.
The former Sunderland forward, who turns 34 in the summer, is happy to be staying at St Mary's and is eager to be playing in the second tier again next season.
"It's obviously a tremendous football club with a great history and tradition and we had a cracking end to the season in terms of getting promoted," Connolly told the club's official website.
Pedigree
"It's nice to be wanted in terms of the chairman, the manager, the fans and that was the important thing, to feel that you are wanted at the club and to help the club achieve further success.
"We know where the club wants to go, which is to the Premier League, so it's nice to be involved with that and I am looking forward to next season.
"I have spent a large proportion of my career in the Championship and won the league when I was at Sunderland, and I think I have got a pedigree in that league.
"I think it will suit the club to be in the Championship, we won't be a big fish in a small pond anymore, we will be amongst the other fishes and there is no reason why we can't go on and have a successful season."