Ashdown in Pompey talks
Portsmouth keeper Jamie Ashdown is hoping to agree a new contract after opening talks over an extension
Last Updated: 04/08/11 6:46pm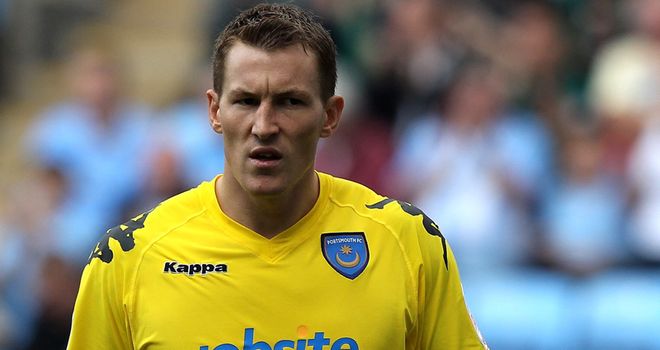 Portsmouth goalkeeper Jamie Ashdown is hoping to agree a new contract after opening talks over an extension at Fratton Park.
The 30-year-old is Pompey's longest-serving player and his current deal will run out at the end of the season.
Initial discussions have been held regarding a new deal and Ashdown is now waiting to see if Portsmouth will follow that up with further talks.
"We have been talking, that is as far as it goes. If the club want to press ahead with it, it is up to them," he told The News.
"Hopefully we will be talking some time between now and the end of the season, which will be good. I like it here and am pretty settled.
"Obviously, I suppose if the club don't want me you have to move on. That's what you do, that's football. But I would definitely like to stay."