Portpin suspends Portsmouth offer as Balu Chainrai criticises administrators
Balu Chainrai has criticised Portsmouth administrator Trevor Birch after suspending his offer to repurchase the club.
Last Updated: 09/11/12 1:27pm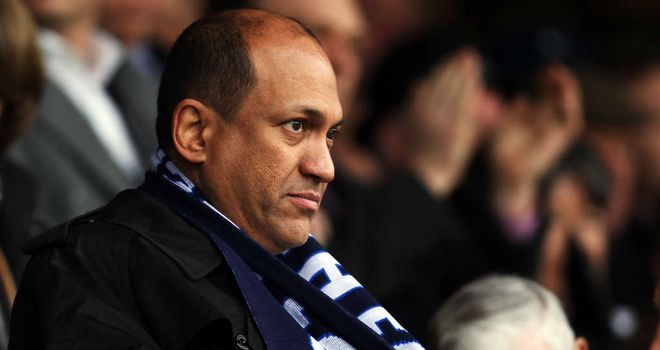 Chainrai's Portpin company has been left looking on from the sidelines since Birch, of administrators PKF, named the Portsmouth Supporters' Trust as the club's preferred bidder in mid-October.
The PST, though, is yet to be approved as a suitable owner by the Football League, and Chainrai claims there is "a very real risk Portsmouth Football Club will end up being liquidated."
Portpin's bid - "ready to complete within a matter of days" - is now suspended pending a Football league decision, and the former owner claims the only people benefiting from the delay in agreeing a sale are Birch and PKF.
A statement from Portpin, initially named as preferred bidder, said the company's relationship with Birch broke down "immediately after it became clear (we) would challenge the unreasonably high fees of the administration.
"PKF's initial promise of running a relatively inexpensive operation has proved false, as this is now the most expensive administration in the history of English football, with little or no benefit to either Pompey fans or creditors."
Chainrai has also warned Portsmouth fans the PST's offer may be hijacked by property developers out to get their hands on Fratton Park - the stadium Portpin currently holds as security on unpaid debts.
He said: "Pompey fans should be in no doubt that in my opinion they are being manipulated here. Behind the PST bid are a number of property developers who now appear to be becoming the majority stakeholders.
"I believe their interest in buying the club is to secure the land. The illusion of the Trust owning Fratton Park is just that: an illusion."
Birch, and PKF, have yet to comment on Portpin's statement.