Portsmouth may be run by fans by Christmas after sale agreed with administrators
Pompey Supporters' Trust has moved a step closer to buying Portsmouth after agreeing a sale with administrators.
Last Updated: 15/11/12 1:18pm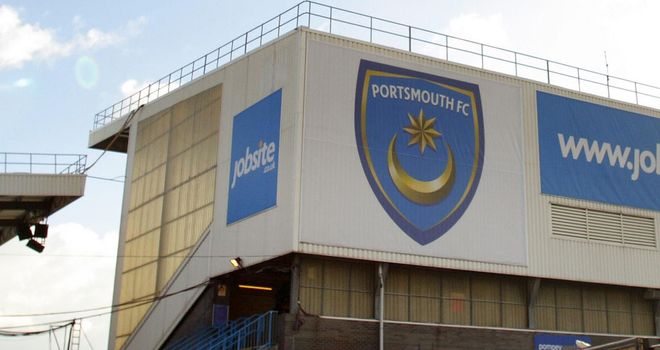 The only stumbling block to the sale appears to be over the purchase of Fratton Park after owners Portpin rejected an offer for the ground.
Trevor Birch, PFK partner and joint administrator of the club, has confirmed an application has been submitted to the court for permission to sell Fratton Park.
Portpin, the investment firm owned by former Pompey owners Balram Chainrai and Levi Kushner, has a legal charge over the ground after it was used as security for a £6m loan to the club.
Portsmouth Supporters' Trust chairman Ashley Brown told their website: "We are thrilled and proud to have signed a sale agreement with the administrator to buy and run Portsmouth Football Club.
"We hope to finalise the sale by Christmas, and go into 2013 with a fresh start for our great club. This is a special day for the thousands of Pompey fans who have stood by their club and stood up to be counted."
A statement from Birch on the official Pompey website read: "We can confirm that we have signed a sale agreement with the Pompey Supporters' Trust (PST) to acquire the business of Portsmouth Football Club.
"Portpin has rejected the Trust's offer for Fratton Park, so the sale has to be conditional on receiving the Court's permission to sell the ground. We are therefore in the process of submitting an application to the Court.
"I'm sure every member of staff, every player and every supporter will join me in wishing to see a speedy resolution to what has been a protracted administration."