Balram Chainrai still believes his takeover bid remains best option for Portsmouth
Balram Chainrai is refusing to give up on Portsmouth despite administrators agreeing a sale with the Supporters' Trust.
Last Updated: 15/11/12 11:04pm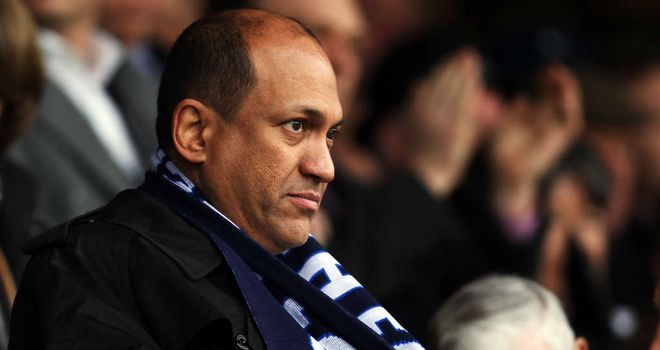 The deal is conditional on the purchase of Fratton Park, over which Chainrai's investment firm Portpin still has legal control of after it was used as security for a £6m loan to the club.
Portkin has rejected an offer from PST to purchase the stadium, with Chainrai claiming the fans' group's plans to sell the stadium would place further financial pressure on the club in the future.
Trevor Birch, PFK partner and joint administrator of the club, confirmed that an agreement had been reached with PST and that an application has been submitted to the court for permission to sell Fratton Park.
However, Chainrai said in a statement: "We still believe our bid remains the best offer for the future of Portsmouth Football Club.
"We remain ready to complete the deal in a matter of days, should the Trust be unsuccessful. That is our intention, and despite ill-informed gossip to the contrary, the Football League have not rejected our application.
"We have satisfied the Football League regarding our business plan and cash requirements and we have answered all other questions regarding the Owners and Directors' test.
"The Trust's bid is conditional on securing a deal to flip Fratton Park and sell it to property developers.
"The money raised from that sale is vital to fund their bid and yet the rental agreement will ratchet up costs and put the club under more pressure every year that goes by.
"We believe that keeping Fratton Park under the ownership of the club - which our bid guarantees - is of paramount importance to the future of Portsmouth Football Club if it is to remain at the heart of the community."