High Court hearing adjourned until Friday as Portsmouth case continues
A High Court case which could determine the future of Portsmouth has been adjourned until 2pm on Friday.
Last Updated: 13/12/12 4:11pm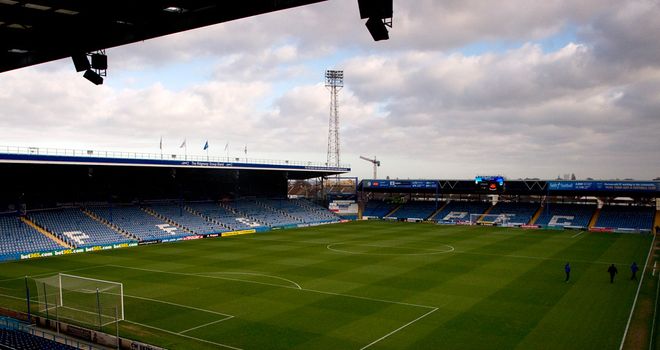 The League One club remains in administration while prospective new owners Portsmouth Supporters' Trust attempt to buy Fratton Park from former owners Portpin, who hold the stadium as security.
Portpin have refused a £2.75m offer, and administrators PKF hope the High Court will force through the sale by agreeing with their preferred bidders' valuation.
But PKF, who fear Portsmouth will be liquidated if the sale of Fratton Park does not go through, have now asked for a delay of 28 days while they "take stock and assess options."
And the presiding judge agreed to consider the request at 2pm on Friday, following an overnight adjournment.
Another administrator, Brendan Guilfoyle of P&A Partnership, says Portpin have promised to keep the club afloat until the end of the season if he is appointed to oversee a new bidding process.
Guilfoyle said: "Portpin don't feel the club has been fully marketed and they don't want it liquidated if it can't be sold to PST.
"They will fund the continuation of the club until the end of the season as long as the court involve me and I can be given an opportunity to find a new buyer.
"My involvement if there is any, will be a matter for the court, to give the court another option as Portpin feel the options presented, either a sale to PST or closure, need broadening."
Don't miss any live and exclusive football coverage this festive season. Click here to visit Sky Sports' Festive Calendar