Pompey Supporters' Trust set for Portsmouth take-over talks
Pompey Supporters' Trust set to meet up with Portsmouth's administrators to try and finalise take-over of the club.
Last Updated: 08/02/13 10:50am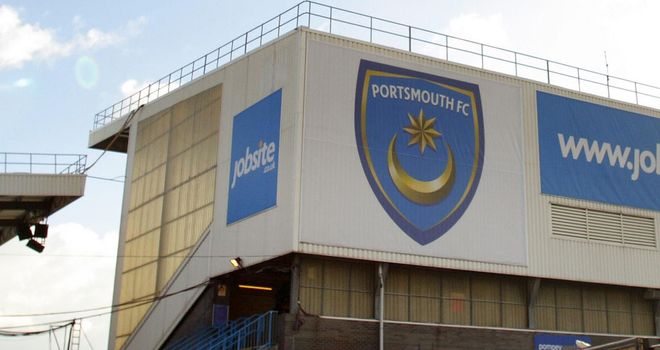 On Thursday, the Football League announced that the club would be thrown out of the League if the Trust - PKF's preferred bidder - is not successful in its attempts to purchase the club.
This followed news that PKF were considering a bid fronted by football financier Keith Harris.
PST chairman Ashley Brown said in a statement: "The Football League has come to a sensible decision. Our bid is ready to go and we will be meeting with the administrator PKF shortly to prepare the timetable to complete our takeover.
"We have always been clear we are the best solution for the creditors and the best solution for the club and this has now been recognised across the board. Our bid will put capital into Portsmouth FC and will make a clean break from the past.
"Any fans who have been unsure about backing our bid financially can now do so in the confidence their money will go towards the rebuilding of the club. There is no knight, white or otherwise, who is going to do it for them."
The PST's bid is reliant on them being able to purchase the club's Fratton Park ground, which is controlled by former Pompey owner Balram Chainrai.
PKF are seeking permission to sell the ground and are due in court with Chainrai's company Portpin next Thursday.
Brown added: "Mr Chainrai has always made it clear he does not want to see Pompey liquidated. We are sure he is genuine in his sentiment and I would urge him to work with us to ensure the club will stand the best chance of success in the future."
Administrator Trevor Birch said on Thursday that PKF are "considering the implications" of the League's statement.