Portsmouth fans are being offered a stake in the club
Portsmouth fans are being offered a 15% stake in the club by the group led by Keith Harris.
Last Updated: 18/02/13 4:12pm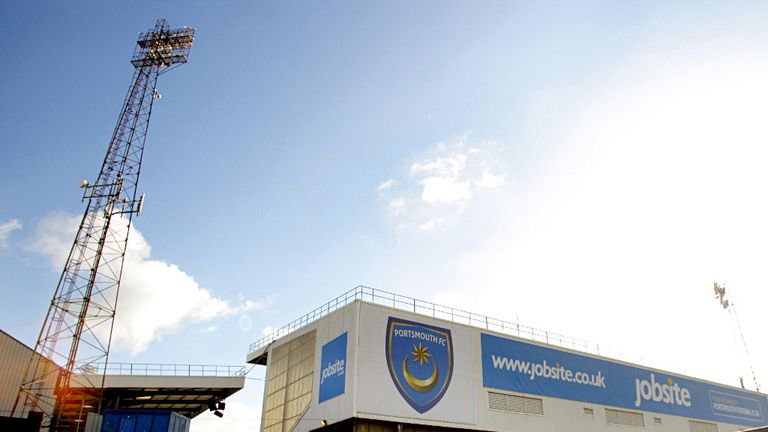 Harris' offer, made public on Monday, comes after Portsmouth's administrators PKF confirmed earlier this month they were considering a bid he was fronting.
The Football League responded then by announcing the south coast side would be expelled from the Football League if the Pompey Supporters' Trust - PKF's preferred bidder - was not successful.
As part of the proposed takeover, the group led by Harris will follow Swansea in allocating 15% of the shares for free to a group made up of representatives of the fans.
Therefore fans that have donated funds to the PST proposal, current season ticket holders or are hospitality clients will be offered the chance to be involved in the ownership of the club. One fan representative will be elected to the board.
Harris said: "We believe this provides the best combined opportunity for the fans, for HMRC, for other creditors, and will, most importantly, put the club on a secure financial footing after a number of turbulent years - and enable us all, together, to build for the future.
"Our bid is ready to complete immediately so that the club can exit administration and so remove the uncertainty surrounding the club. It will also allow Portsmouth to exit administration with an approved CVA as required under the Football League Regulations."
Harris insisted his group comprised of just him and two co-investors Pascal Najadi, a Swiss citizen who also holds a British passport, and Alan Hitchins, a British citizen.
The group are also promising a 10% discount on season tickets for current holders for the next three seasons.
Harris added: "I would like to add that there have been a number of ill-informed comments made about our bid. For the avoidance of any doubt, our bid is made only by me and my two co-investors, Pascal Najadi and Alan Hitchins. Our bid is entirely independent of any other party whatsoever and we will be warranting that this is the case to The Football League.
"Our bid is not dependent on Court applications, loans from local authorities, property developers or any other third parties, and most importantly is not dependent upon the hard earned money of supporters whose passion and loyalty alone should provide them with the opportunity of ownership of the club.
"Our passion for Portsmouth reflects the passion of every single supporter of the club - stability, security for the future, and success on the pitch."