Portsmouth remain calm as club continue to pay nearly £7m to former players
Portsmouth's owners have sent a signal of support to fans as the club continue to pay nearly £7m to former players.
Last Updated: 10/09/13 10:03am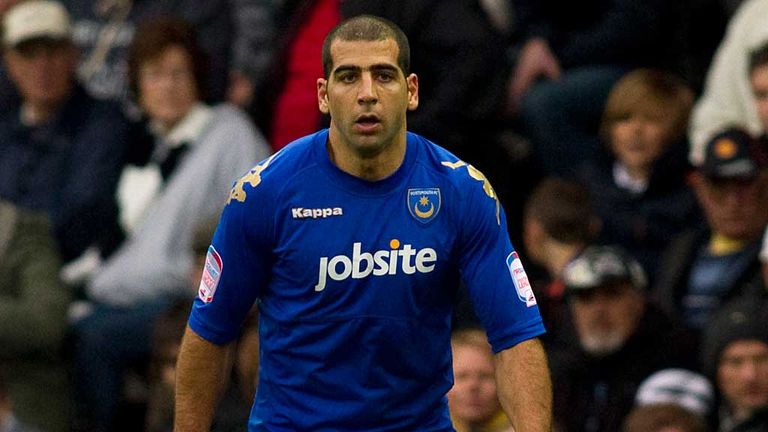 The Pompey Supporters' Trust, who saved the club from liquidation in April, have learned the true horror of the financial mess left at Fratton Park, with £6.7m owed to 25 players.
The players, including Standard Liege defender Tal Ben Haim, who is owed a massive £1.6m, Birmingham's Hayden Mullins is owed £632,000 and Kanu, whose goal won the FA Cup for Portsmouth five years ago, is owed £155,000, must be paid in full by 2016.
But, speaking to Sky Sports News, Portsmouth spokesman Colin Farmery insists this is not an issue for the League Two side.
"These are actually compromise agreements made with the administrator over 12 months ago now," he said. "When we were looking to buy the club with our community bid we were always aware that there was around £8m worth of payments that we were going to have to make over four years.
"Obviously the individual amounts have now come out, but the bottom line is that this money is budgeted for and we will honour these agreements."
When asked if the fans should be concerned, he said: "Not at all. At the end of the day this was always in our thinking.
"We knew that this money would have to be paid, people were aware. We're still entitled to parachute payments that are coming in and in actual fact the net effect is the parachute payments net of the football creditors we owe, which is the purpose of the parachute payments. So fans shouldn't be alarmed at all, this is all in our thinking and this money is budgeted for.
"The PFA and the individual players all did their bit to ensure that Portsmouth Football Club survived and I think people need to understand that had the players not made the compromises they did then Portsmouth Football Club might not be here now.
"The players signed these deals in good faith made by previous regimes at Fratton Park. We have a good relationship with the PFA and a good relationship with these players so long may it continue."