Tottenham backed to flourish at Wembley next season by FA chief executive Martin Glenn
By Bryan Swanson, Chief News Reporter
Last Updated: 19/05/17 7:43am
The Football Association has backed Tottenham to have a successful Premier League and European campaign at Wembley Stadium next season.
Mauricio Pochettino's side will now play every home game at Wembley as construction takes place on their new stadium development.
The club played their European games at Wembley this season, but won one of four matches.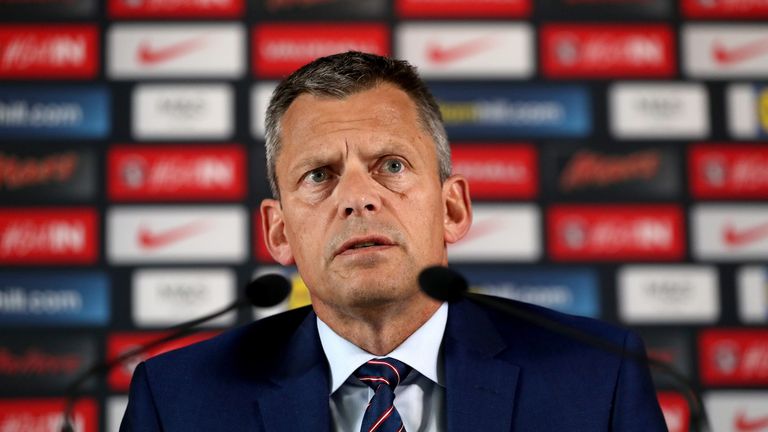 "I think they will absolutely make it home, the fans will make it home," Martin Glenn, FA chief executive, told Sky Sports News HQ as the organisation marked the 10th anniversary of the official opening of Wembley. "They've had a very successful season. I think getting used to playing European opposition, we know it takes time. It's taken all of the other English clubs in Europe time.
"We are ready. Obviously we've been talking to Tottenham for a number of months now about how we will do it. The trial of running the Champions League games here and then the Europa League games was very important for both of us to understand how we want to work together. We're determined to give Spurs fans a great experience when they come."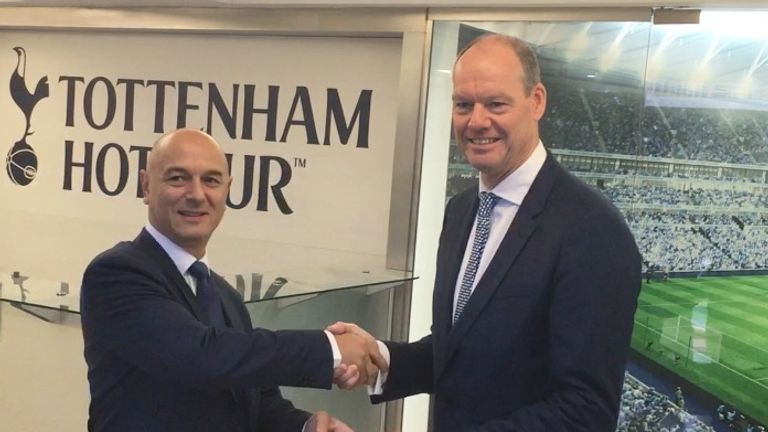 Tottenham chairman Daniel Levy said the move comes at "an incredibly exciting time in the history of the club".
"We're happy to talk to them about ways to make it mutually successful," said Glenn. "We want Spurs to be successful on the pitch but we've also got other commitments to the rest of the FA and football. We've a good relationship with Tottenham and we want them to be happy when they're here for the season.
"We think very carefully about the pitch. If you remember when the Wembley pitch was first built there were problems. It's been totally redone with a new system. We're very good now at making sure there's optimal grass growth now between, say, NFL games and the next time a football game might get played. The same goes for a pop concert. There's a lot of detailed planning."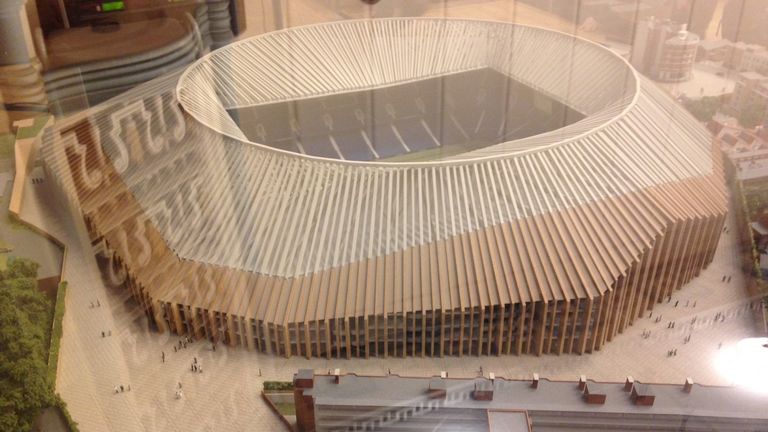 The FA would also welcome talks with Chelsea after the club's plans for a state-of-the-art £500m stadium at Stamford Bridge were approved in March.
"There are no formal talks," said Glenn. "We're aware that Chelsea are looking at building a new stadium, very exciting plans. If they do come it will probably be for more than a few seasons but there are no negotiations. If we can help the football family, that's what we're here to do."
Wembley has had more than 20 million visitors and hosted more than 300 live sport and entertainment events since its redevelopment ten years ago.
"Football always gets priority, that's why we're helping Spurs out next season," added Glenn. "It's open 365 days a year. We've just had a record year, in terms of attendance and events, and it goes from strength to strength. It's really thrived. We're not-for-profit so the money we make on Wembley is really important. It's the best new stadium in the whole of Europe and I feel determined that we will keep investing in it."