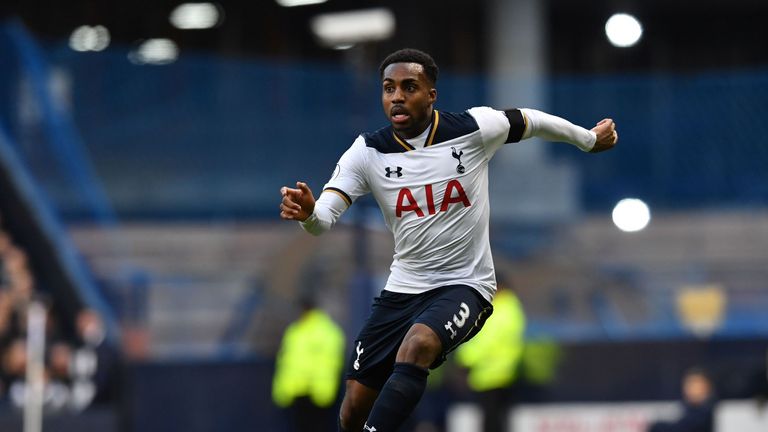 Former Tottenham and England boss Glenn Hoddle says Danny Rose's comments about the club's pay structure and transfer strategy will not have gone down badly with his team-mates.
Rose apologised for any offence caused by a controversial interview he gave on the eve of the new Premier League season.
But Hoddle, who starred for as well as managed Spurs, has suggested Rose's club colleagues may agree with the 27-year-old.
In his Mail on Sunday column, Hoddle wrote: "Danny Rose will not have walked into an angry dressing room on Thursday morning.
"In fact, deep down his team-mates will be thinking, 'Well done, Danny. You've put your head above the parapet but you're only saying what we're all thinking'.
"We can all agree that the timing was wrong, coming at the start of the season and after six months of injury. Few would argue with the sentiment."
Rose said sorry in a statement released on Friday ahead of Sky's Super Sunday Premier League opener against Newcastle.
Current Tottenham boss Mauricio Pochettino accepted his player's apology, adding that he had planned to speak to his England full-back on Saturday ahead of the St James' Park clash.
"Last summer he signed a five-year contract. This matter is not a problem for myself," Pochettino said with Rose still unavailable in the north east after knee surgery in May.
"He's our player and he needs to be focused on being fit as soon as possible to be available.
"Since January he's been working hard to fix his problem and our medical staff are working hard with him.
"Of course [he has a future at Tottenham]. Nothing has changed over my perception of him. He apologised and everyone needs to move on. For me this situation is in the past."
Kick-off the Premier League and only pay for the games that matter to you with a NOW TV Sky Sports Day Pass. One off payment, just £6.99.