Harry - Modric worth more
Tottenham manager Harry Redknapp claims £35million would not be enough to tempt the club into selling want-away midfielder Luka Modric.
By Chris Burton
Last Updated: 22/07/11 11:09pm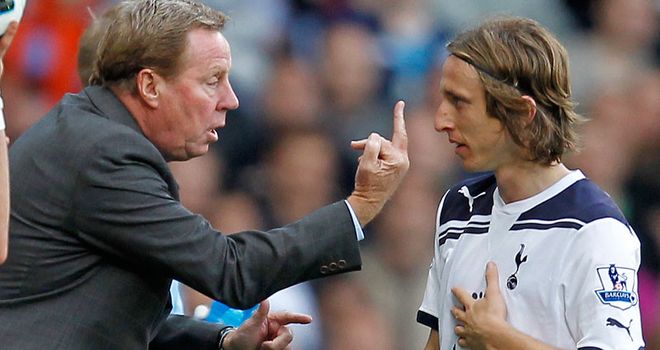 Harry Redknapp claims £35million would not be enough to tempt Tottenham into selling Luka Modric.
That is the figure Chelsea are reportedly set to offer Spurs for the Croatia international.
They have already seen two bids knocked back, with £22million and £27million not enough to force Tottenham's hand.
The Blues believe there will become a point, however, when Spurs relax their stance, especially as Modric has indicated that he is looking to move on.
Another big-money approach is believed to be being readied, with Tottenham's resolve set to be tested once more.
Redknapp, though, insists the club have no intention of selling and claims the numbers being talked about at the moment do not add up in his eyes.
Valuation
"If we were looking at selling, it wouldn't be my valuation," he told Sky Sports News when asked whether £35million would be enough to prise Modric from his grasp.
"I think he is worth an awful lot more money than that.
"But we are not looking to sell Luka. We need to keep our best players, so he is a player we want to keep if possible.
"It's in the hands of the chairman of the football club (Daniel Levy), it's not my decision. I work with him as the coach, but the chairman says he is not for sale so we will have to wait and see. He is quite determined, if we can, to hang onto him.
"It's a difficult situation. It's a difficult one for Luka and it's a difficult one for Tottenham."