Redknapp - Blatter out of touch
Harry Redknapp has branded Sepp Blatter's comments about racism as 'idiotic' and has suggested the FIFA president is 'out of touch'.
Last Updated: 19/11/11 10:06am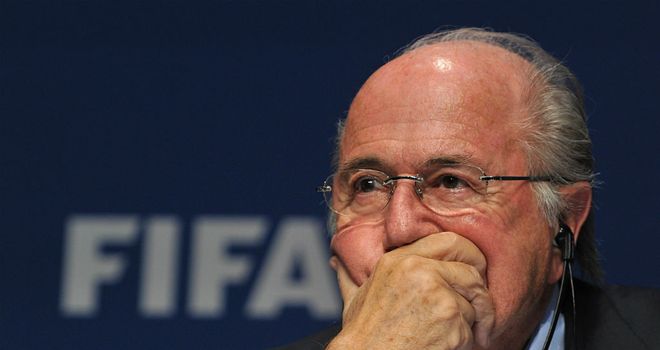 Harry Redknapp has branded Sepp Blatter's comments about racism in football as 'idiotic' and has claimed the FIFA president is 'out of touch'.
Blatter sparked controversy earlier in the week when he suggested that any incidents of racial abuse on the pitch should be settled by a handshake at the end of the match.
His remarks provoked an angry response from within British football and prompted demands for the 75-year-old to step down from his position.
On Friday, Blatter apologised for any offence that his comments had caused, but stressed he would not listen to calls for him to resign.
Tottenham boss Redknapp, who has been tipped to become the next England manager, criticised Blatter's comments and questioned the Swiss' credentials to be FIFA president.
Redknapp said in The Sun: "Of course what he has said is idiotic and he is clearly out of touch with reality.
"But as well as that I'd like to know where he came from in the first place? I mean, what were his credentials to become president of FIFA in the first place? Football's like this sometimes.
"What is his background in football to make the biggest decisions that affect our game? It's beyond me."
Blatter gained a degree in business administration and economics at Lausanne University and was a board member at Swiss club Neuchatel Xamax before joining FIFA as technical director in 1975.
Redknapp added: "Not everyone likes [UEFA president] Michel Platini but at least everyone appreciates he knows his stuff about football. He was a great player so the people who pay to go through the turnstiles accept he knows what he is talking about.
"Maybe if Blatter had been like Bobby Charlton or a great manager like Sir Alex Ferguson you would have more respect for his opinion.
"There are lots of great people in England and abroad who could run FIFA and who have a great background in football."