Harry fears Toon surge
Tottenham Hotspur manager Harry Redknapp admits he fears Newcastle United's late push for a top-four finish.
Last Updated: 09/04/12 2:27pm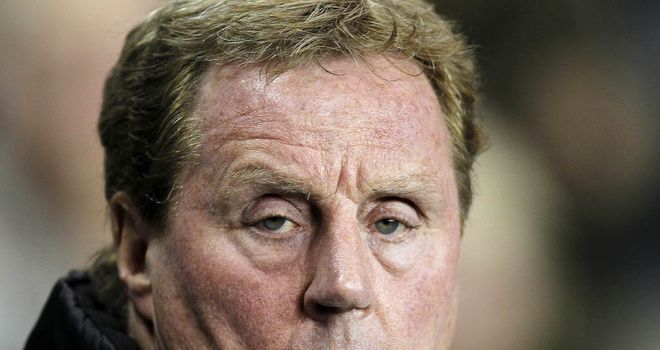 Tottenham boss Harry Redknapp admits he fears Newcastle United's late run for a top-four finish.
Spurs have been out of the top-four since November, but they have dropped to third in recent weeks with rivals Arsenal leaping above them.
Chelsea are also just three points adrift of Tottenham, but Redknapp admits that Newcastle's run of form is worrying him.
"Newcastle are bang in with a chance," he said.
"A couple of years ago we got in the Champions League for the first time and we really loved it.
"We had some great games, they were great, great times and I loved every minute of it, so we want to get back there, for sure. Everyone does and it would be good for the club.
"But it's going to be very tight. Some of the other teams have got to play each other which means they'll knock each other about a bit, but Newcastle have come and they have kept going.
Amazing
"They've had an terrific season and Alan has done an amazing job. We've got a good goal difference; there's nothing between us, Arsenal and Chelsea, but it's four points to Newcastle really because of that.
"But you just don't know. It's all to play for and that's the way it should be. It's got to be exciting. That's what we want to see.
"Normally you would expect Liverpool to be there but Newcastle are the team breaking that mould.
"Newcastle might say they are not Champions League material but as far as we are concerned they are in the thick of it.
"They have got to be top four contenders when you get to this stage of the season and they are in their position. We certainly consider them to be rivals.
"You wouldn't have thought they would be in this position after we beat them 5-0 a few weeks ago, but they have gone about their business quite quietly and done really well.
"They have been under the radar really until now but they have a good squad up there and Alan Pardew has done a fantastic job. They are not up there by luck."