Redknapp defiant after cup exit
Tottenham Hotspur manager Harry Redknapp insists that they will shrug off their FA Cup disappointment by finishing fourth in the table.
Last Updated: 16/04/12 1:41pm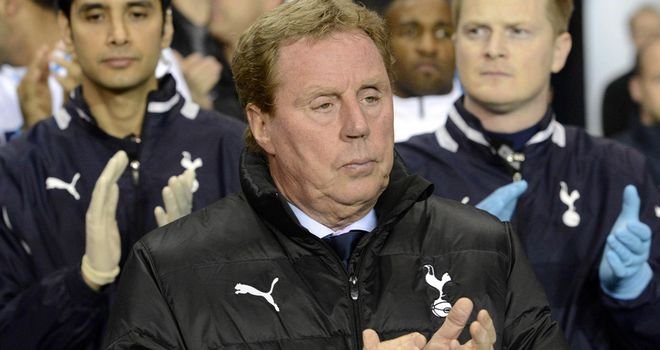 Harry Redknapp believes that Tottenham 'will' finish fourth this season.
The Spurs boss saw his side hammered 5-1 by Chelsea in the FA Cup semi-final Sunday, but he has backed them to respond.
Spurs' recent form in the league has seen them win just once in eight, but shrugging off their FA Cup disappointment - Redknapp is hugely confident his side will clinch a UEFA Champions League spot.
"We have to pick ourselves up, we'll finish fourth, I have no doubt about it," he told Sky Sports News.
"We did this the other year, got beat by Portsmouth in the semi-final but came back. We will finish fourth."
Redknapp faces the tough task of picking his players up for their remaining five matches.
Spurs are clear of fifth-place Newcastle only on goal difference and Redknapp says his players must put the loss behind them.
He added: "I've got to find a team among that group who'll have the nerve, the will power and the desire to get that fourth spot now.
"We have to go to QPR next week for a tough game and show we can bounce back. It's important. It's a test of character now. They have to show some character."