Parker's relief over injury
England midfielder Scott Parker has revealed his fears he was set to miss Euro 2012 through injury.
Last Updated: 30/05/12 8:01am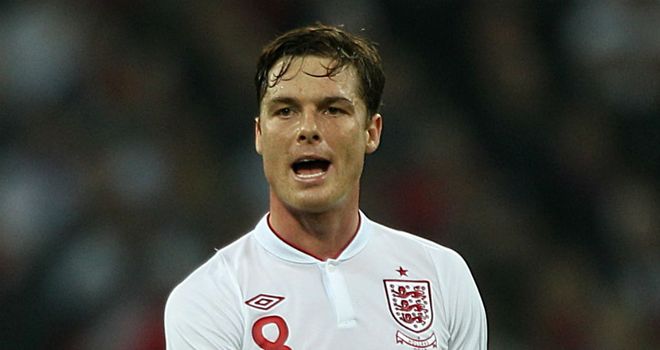 England midfielder Scott Parker has revealed his fears he was set to miss Euro 2012 through injury.
The Tottenham player has been suffering from a troublesome Achilles problem and was unable to feature in Spurs' run-in, leading to doubts about his involvement in Poland and Ukraine.
But the injury responded to treatment and the 31-year-old is now raring to go.
Parker told The Sun: "I can't lie, I was extremely concerned I was going to miss out.
"I didn't play in the last four Tottenham games, I was having injections and the injury was taking time to respond.
"But perhaps my luck was changing because it eventually started to get better and I felt my chances of being selected were increasing if I was fit enough to play.
"The injury is fine and being treated by the England medical team.
"The biggest challenge is regaining full match fitness. I played against Norway and I'm getting stronger and have 10 days of training to get me in shape, so fingers crossed I'll be fully fit when the tournament gets underway."
Parker had to wait for his chance under previous manager Fabio Capello, being left out of the Italian's 2010 World Cup squad, and admits life is already better under new boss Roy Hodgson.
Language barrier
He added: "To be honest, the previous manager struggled to get his point across because of the language barrier.
"Fabio Capello was a bit distant whereas Roy Hodgson is very proactive and interacts with the players.
"He's extremely well organised and you have a far better understanding of what he requires from you.
"He's an old-fashioned type of manager, the type you know is very approachable and hands-on."
Expectations are generally thought to be lower for England this summer, but Parker himself rejects the notion as he is determined to be as successful as possible.
Parker said: "As a player I'm not going to the European Championship with the mindset it's all right if we perform reasonably well.
"And I'm quite sure I can say the same for the other players - we are going to the tournament to try and win it.
"I will be 33 when the World Cup comes around and this may be my first and only chance of winning something with England."