Tottenham manager Andre Villas-Boas says it is up to reported Blackburn target Tim Sherwood whether he leaves the club
Andre Villas-Boas admits he would be powerless to stop Tim Sherwood from departing Tottenham if Blackburn come knocking.
Last Updated: 28/09/12 8:43am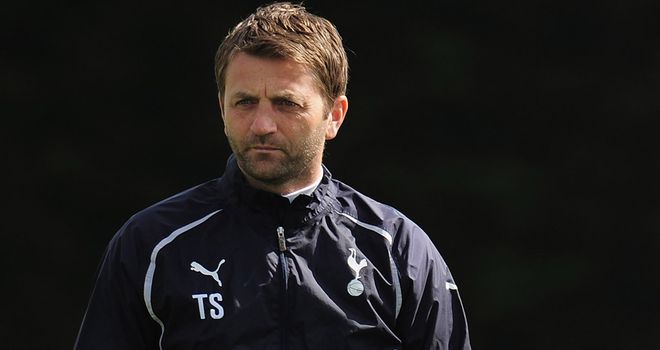 Speculation continues to rage over the future of beleaguered Rovers manager Steve Kean, who is widely reported to be close to the sack.
Sherwood, who captained Rovers to the Premier League title in 1995, has been linked with a move to Ewood Park as his replacement.
The 43-year-old is currently the technical co-ordinator at White Hart Lane, working with the development squad.
Villas-Boas has suggested he will not stand in the way if Sherwood is targeted by Blackburn.
The Portuguese boss said in The Sun: "It would not be up to me to say yes or no. It would be up to the club and Tim.''