Tottenham ace Jermain Defoe hails the impact of manager Andre Villas-Boas
Jermain Defoe has given a ringing endorsement of Andre Villas-Boas as the Portuguese prepares to face old club Chelsea
Last Updated: 20/10/12 12:04pm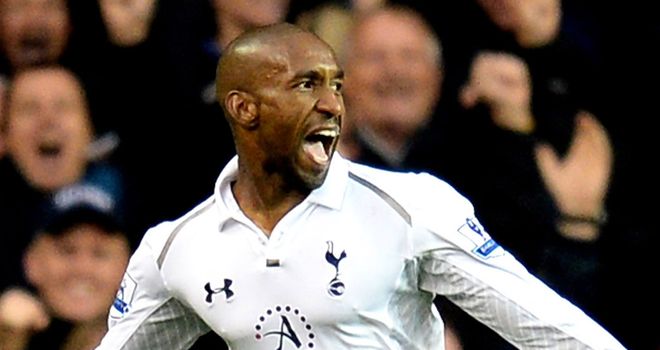 All the focus on Saturday's match at White Hart Lane will be on Villas-Boas in his first meeting with Chelsea since his acrimonious departure from Stamford Bridge last March.
Defoe has hailed the impact of Villas-Boas, feeling he is getting the best out of the players after a slow start to the campaign.
"It is a massive game but, at the club, it has been fantastic. The manager has been great with all the players," Defoe told the London Evening Standard.
"What I like about him is that every game has a different approach.
"You know how exactly we've got to play, when we've got the ball and not got the ball.
"Has he been good for me? He has been good for everyone. If you speak to any of the boys, they will say he has been fantastic.
"Every player knows their jobs and he has been brilliant."
Fitness fears
Defoe also played down fears over his fitness ahead of the lunchtime kick-off, insisting he will be fully recovered from England's delayed game in Poland earlier this week.
"I'm 30 now. It was quite heavy out there on your legs, but I'll have a good recovery session and hopefully I'll feel all right at the weekend," added Defoe.
"I did a lot of running on Wednesday, but you've got to do it. It is important to be professional. The first thing is you've got to work hard for the team.
"I don't want to make excuses because both teams had to play on the pitch and maybe it was a fair result in the end.
"You've got to concentrate on the first touch even though there were a few bobbles.
"It was difficult, but at this level you get games away from home where the pitch isn't the best and you've got to deal with it."