Tottenham boss Andre Villas-Boas looking forward to taking on Chelsea on Saturday
Andre Villas-Boas is looking forward to his first clash with Chelsea when his former side visit White Hart Lane.
Last Updated: 20/10/12 12:17pm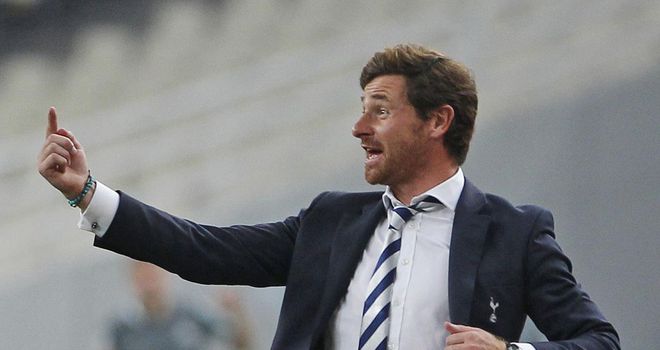 Villas-Boas had an inauspicious spell as Chelsea manager last season and faces his former side for the first time in Saturday's Sky Live lunchtime kick-off.
Victory would see Spurs move within a couple of points of the Blues at the top of the table and he feels they are capable of a positive outcome.
"To a certain extent Chelsea are showing some form that Manchester City showed last year, not with the same points but certainly very, very efficient," he said.
"It is never going be easy game for us. This kind of motivation, that we feel towards this game, the opposition will feel in exactly the same way.
"Certainly we want to win, because it might give us a chance to go nearer those spots where we think we belong at end of season.
"But there will be many other games and we still have to continue to improve."
Villas-Boas is also sure his international players will not be jaded after more than a week away from the club.
They returned to training together on Friday morning but despite only having a light session, he insists there will be no hangover this weekend.
"I certainly don't expect any problems," he said. "Lot of players have recovery sessions as normal.
"We have left them on very, very light sessions in the gym with the medical department. So we don't expect any kind of problems at the moment, everyone is feeling okay.
"We are still at the beginning of the league, the players haven't accumulated so much fatigue throughout the season for that to happen.
"We have enough time to recover the players. We should be fresh and fine and powerful in the same way."