Andre Villas-Boas Chelsea are title contenders
Andre Villas-Boas believes Chelsea are title contenders after their 4-2 win over Tottenham on Saturday.
Last Updated: 21/10/12 2:01pm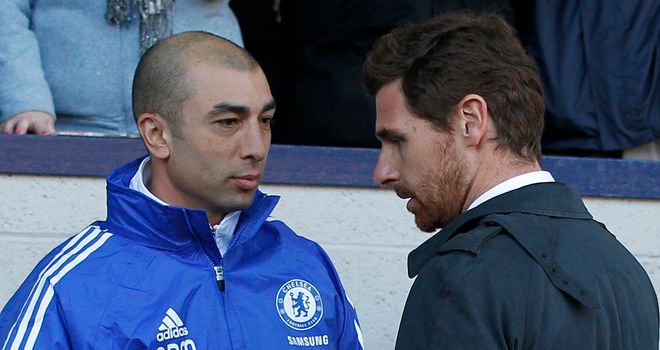 Andre Villas-Boas paid tribute to Chelsea's creative flair after watching his former club come from behind to win 4-2 on Saturday.
The Tottenham manager saw William Gallas and Jermain Defoe put the home side 2-1 in front but three unanswered goals saw Chelsea claim their first league win at White Hart in seven visits.
"The game was won by the individual brilliance of Mata, Oscar and Eden Hazard," Villas-Boas told the Sunday Mirror.
"They can unlock doors and cause problems. They are extremely creative and extremely good. I signed Mata when I was at Chelsea and I am not surprised he is now playing so well for another manager.
"The trio up front behind the striker were amazing. They are on the top of their games and so are Chelsea at the moment.
"They are like Manchester City were at this stage last season.
"Manchester United caught City up, so you never know what will happen. But Chelsea have won at Arsenal and now won here at White Hart Lane. They are two big wins."