Tottenham boss Andre Villas-Boas pleased with Tom Huddlestone's 'responsibility'
Tottenham boss Andre Villas-Boas is delighted with the way in which Tom Huddlestone has returned to the first team.
Last Updated: 03/11/12 12:51pm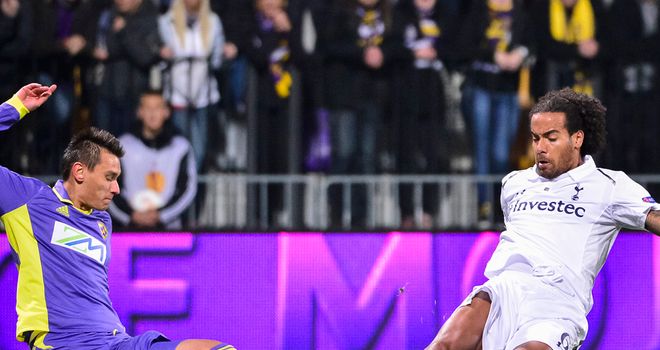 The midfielder almost moved to Stoke City in the summer in order to find more opportunities to play after missing almost all of last season with an ankle injury.
But Huddlestone has now returned to form and fitness and featured five times for Tottenham in all competitions in October.
And ahead of hosting Wigan Athletic on Saturday afternoon, Villas-Boas said: "Tom is a good story to tell, bearing in mind the injury he had and the amount of time he has had out. It is so good to see him play four games in 10 days.
"Hopefully we can bring him back to the level that he was at and the expectation of the talent that he can be.
"He has been extremely good and his passing ability is tremendous.
"The way he has settled in the team and assumed responsibility, for a player who was out for so much time and to play this amount of games in such a short time, is all credit to him.
"In the summer we made that possibility for him to go to Stoke to give him more time to be back to that match fitness.
"Fortunately for him things have worked out and he has battled his way into the team."