Shakhtar Donetsk playmaker Willian admits he is looking to impress a top club
Shakhtar Donetsk playmaker Willian hopes impressing on the big stage will earn him a move to one of Europe's top clubs.
Last Updated: 09/11/12 10:23am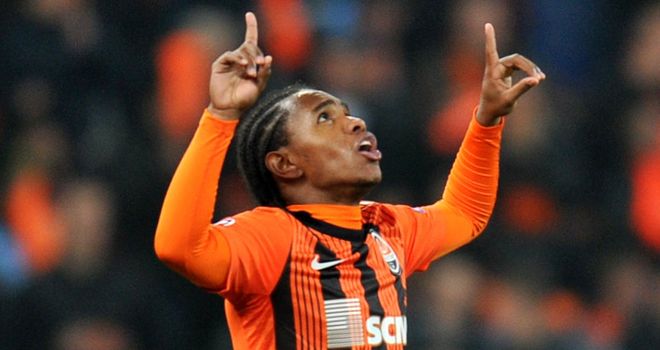 The highly-rated Brazilian has been linked with the likes of Chelsea and Tottenham Hotspur in the past, but no club has been willing to match Shakhtar's demands.
That could be about to change after a number of eye-catching displays in the UEFA Champions League.
Willian has caused Chelsea plenty of problems in home and away dates with the Blues and admits he is looking to secure a switch in the not too distant future.
Following a 3-2 defeat at Stamford Bridge on Wednesday, he said: "Of course it's important to play well against teams like this.
"One day I want to play for a big club here (England), in Spain or in Italy. I have said that in the past.
"I always try and play to the very best of my ability, not just in some games.
"But it is obviously important to do as well as you can against a team as good as Chelsea.
"In the past, Chelsea and Spurs have made offers and in the future, who knows? Maybe they will come back."