Andre Villas-Boas says Tottenham will cope without Emmanuel Adebayor
Andre Villas-Boas is confident Tottenham have enough 'firepower' to compensate for the absence of Emmanuel Adebayor.
Last Updated: 19/11/12 9:56am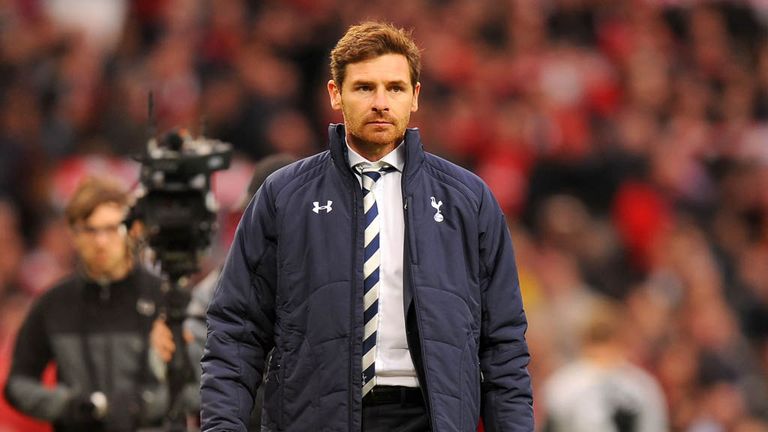 Togo striker Adebayor will sit out Spurs' next three Premier League games due to suspension after being sent off against former club Arsenal at the weekend.
Adebayor's ban means Spurs are left with just Jermain Defoe as a senior striker, but Villas-Boas believes his team can adapt to the situation.
"Do we have enough firepower? Yes. We have one of the league's top scorers in Jermain Defoe," Villas-Boas said.
"Obviously recently we have been playing with Ade and he's been excellent, so we understand that he's one less option; one very important player but we have to adapt without him.
"Ade and Defoe have flourished well in the past and they know each other very well so to not have that will be hard to take, but the good thing is that the games against West Ham, Liverpool and Fulham are in one week so the player can be back quickly."
Villas-Boas is also hoping that he will be helped by the return of long-term injury victims Benoit Assou-Ekotto, Scott Parker and Mousa Dembele.
The Spurs boss added: "Hopefully we can have a couple of players back from injury in the next coming weeks."