Andre Villas-Boas has raised fears about racist abuse ahead of tonight's clash in Lazio
Andre Villas-Boas fears his Tottenham players could endure more racist abuse in tonight's Europa League clash in Lazio.
Last Updated: 22/11/12 5:20pm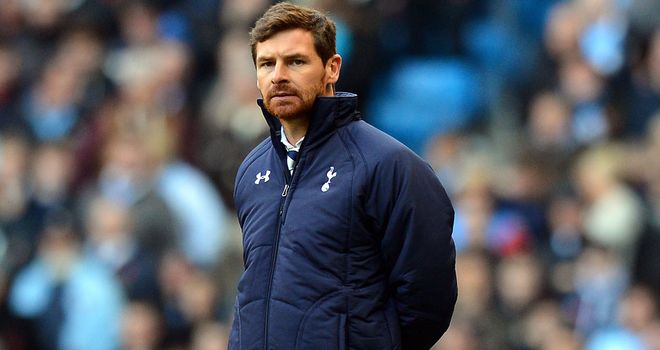 The Italian club were hit with a £32,000 fine from UEFA after their fans aimed monkey chants at Jermain Defoe, Aaron Lennon and Andros Townsend at White Hart Lane in September.
Manager Villas-Boas hopes to avoid similar scenes in the crucial Group J match at the Stadio Olimpico, but he has urged the authorities to take further action if there are more ugly scenes.
"UEFA decided to punish Lazio and rightly so, but it doesn't mean that these incidents won't happen again," he told The Sun.
"We hope they won't but if it does we hope the players will be in the right frame of mind to let the governing bodies deal with those situations at the end of the game."
Steven Caulker suffered racist abuse while playing for England Under-21s against Serbia last month, but he is hopeful that all the post-match headlines will be about the game.
"I think Lazio will be a tough test - every game so far has been tough. But we are ready for it," he said.
"I feel I'm growing up quickly. Obviously there have been a lot of experiences off the pitch. But going out on loan so early, when I was just 17, I had to deal with a lot of off-pitch experiences as well as on-the-pitch ones.
"I am not worried about the atmosphere here. My hopes and aims are that football does the talking. Italy is a great footballing country so I hope that will be the talking point."