FA to investigate anti-Semetic chanting made by West Ham fans on Sunday
The FA is set to investigate abusive chanting made by West Ham fans during their match against Tottenham.
Last Updated: 26/11/12 3:05pm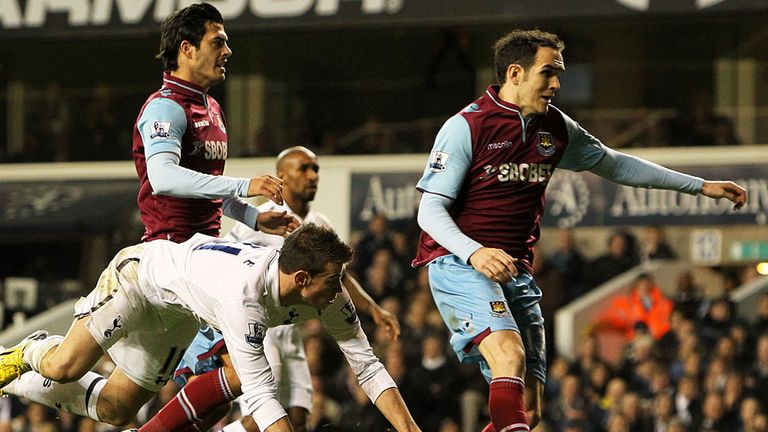 Some Hammers' fans made a number of abusive chants including 'Viva Lazio', which was a reference to physical attacks on a number of Tottenham supporters during their visit to Rome in midweek.
One Spurs fan was taken to hospital with serious injuries in Italy after being stabbed.
The FA is now set to launch an investigation into the chants and is due to speak to the Metropolitan Police as well as both clubs, Sky sources have said.
In anti-semitic chanting, some Hammers fans appeared to mock the gassing of Jews during the Holocaust of World War Two.
In other chanting, supporters sang 'Can we stab you every week?' while also mentioning the name 'Adolf Hitler'.
Spurs won the match at White Hart Lane 3-1.