Liverpool manager Brendan Rodgers targets Champions League return
Liverpool manager Brendan Rodgers admits they have work to do if they are to return to Champions League football.
Last Updated: 27/11/12 4:48pm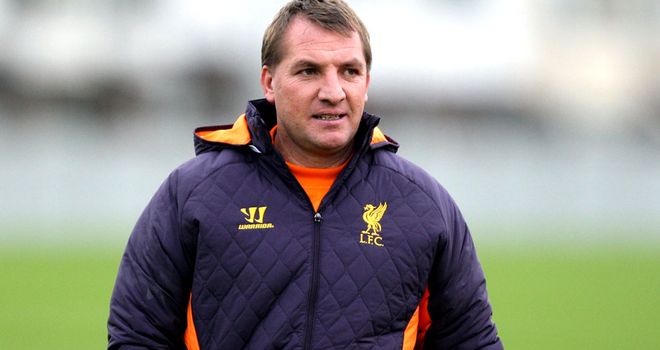 Rodgers has struggled to attract key players to the club since arriving at Anfield, with Spurs beating him to the signatures of Clint Dempsey and Gylfi Sigurdsson.
Liverpool have now failed to secure a top-four finish in the last three seasons, a fact which has exacerbated their failure to capture top talent and leaving them struggling to compete with a club they used to be on equal terms with.
"Over the course of the summer they (Spurs) invested something in the region of £55m net in terms of everything they were putting into the group," said Rodgers.
"But it is not just in the last window, Tottenham have been building the group steadily and have worked their way up the league to become challengers for those Champions League positions.
"We are trying to arrive in that position and we see what sometimes it takes in order to do that.
"Of course Liverpool want to be in for the top players and top talents and this is a club which will bring those players here.
"But obviously a lot of players want to be in the Champions League so if they want to come in here that is an area we want to get into in the coming years.
"We know we are not too far away and are very close to be arriving in that zone that we want to be in."