Andre Villas-Boas has told former Tottenham midfielder Luka Modric to keep his nose out of Gareth Bale's business
Andre Villas-Boas has told Luka Modric to concentrate on his own affairs and stop commentating on Gareth Bale.
Last Updated: 30/11/12 2:59pm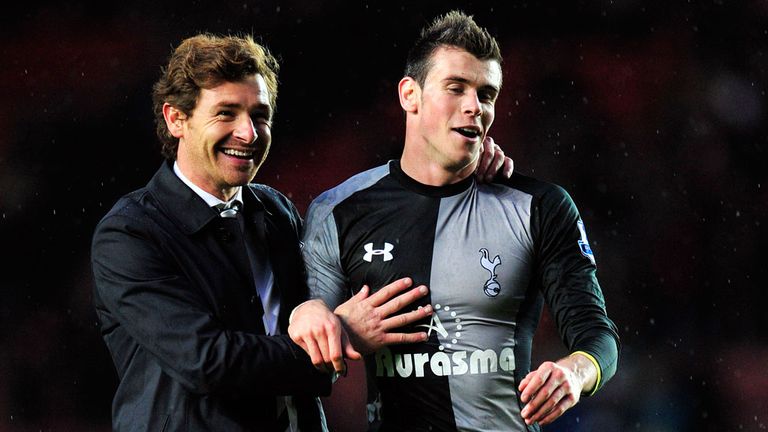 Modric left Spurs for Real Madrid in a £33m deal in the summer and told The Sun on Friday that he thinks Bale should follow him to the Bernabeu.
The Croatian said: "I know Gareth has a big dream of winning the Champions League and Madrid would be a great club for him to achieve it."
Bale has said in the past that he would like to play abroad at some stage of his career but Villas-Boas has no intention of selling the Wales international, 23, who has been in blistering form this season.
And he took the opportunity to get in a dig about Real Madrid's current poor form, saying Modric should be more concerned about his own team than affairs at White Hart Lane.
"I think he should focus more on his club than ours," Villas-Boas said.
"His team finished second (in the group stages) and Modric now has to worry about getting into the quarter finals of the Champions League when the draw comes out.
"And he has to think about the game against Atletico Madrid this weekend because they are on top of Real.
"Obviously Modric is aware of Gareth's performances because of his love for Tottenham and the fact that he is very connected with him and this football club, but it's completely impossible (for Bale to leave)."
Bale signed a new four-year deal at Spurs in the summer but, as Modric himself proved, a player can eventually get his way if he wants to leave a club - and he says Spurs must become Champions League regulars to keep hold of their star man.
"Of course Spurs want to keep Bale - he is loved by the fans and it is easy to see why," Modric added. "But they must make Champions League football this season if he is to stay.
"If he decides to leave Spurs then every top club in Europe will want him. He is an intelligent guy and is open to new experiences. I know he sees the value in playing abroad, so when the time comes he will have a big decision to make.
"There is not a club in the world that would not want Gareth in their team. The way he plays scares defenders - and when he is in full flow there is no stopping him.
"It is not just that he has pace but he has the goals and creates goals to go with it. Already he is one of the best players in the world and he will only get better. There are some great players in the Premier League but for me Gareth is now the best and most dangerous."