Andre Villas-Boas delighted to see Tottenham climb back into the top four
Andre Villas-Boas is looking for Tottenham to build on a productive week which has taken them back into the top four.
Last Updated: 02/12/12 9:40am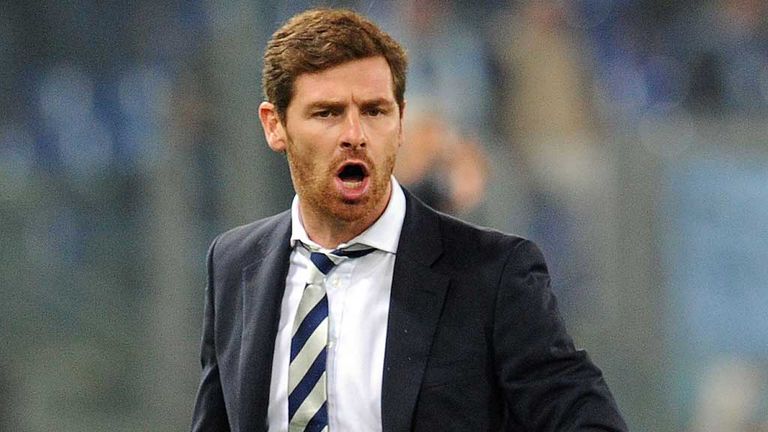 Spurs have taken maximum points from three fixtures in the space of seven days, with a 3-0 derby victory over Fulham on Saturday coming on the back of home successes against West Ham United and Liverpool.
Villas-Boas, who has had his critics since returning to Premier League football at White Hart Lane, is delighted to see his side generating the results their performances have deserved.
He told Sky Sports: "We have had quite a jump. It was an important run of results, particularly in a week where there is a fixture in the middle.
"We have played well against the top teams and not got the results we have wanted, but now this run puts us back on track with where we want to be.
"Next week we have Everton away, one of the most difficult trips in the Premier League, and they have just come off the back of another great result against Manchester City. We know we have to continue with this form, but it's pleasant to see the boys at this level and having such a good week."
On a weekend victory over Fulham, which saw Sandro break the deadlock and the in-form Jermain Defoe net twice in the space of five second-half minutes, Villas-Boas added: "The first half of the game was a little bit tied up tactically, I think. There were a couple of chances at both ends but the game wasn't really opening a lot and I think both sides felt tired.
"Second half, I thought a goal would unlock a bit more space and it happened. We managed to score quickly two and three, which put us in a very comfortable position.
"It's good to have kept a clean sheet and good to see Aaron Lennon putting in a level of display which was amazing too."