William Gallas reveals Tottenham boss Andre Villas-Boas held meeting over late goals
Andre Villas-Boas has held a meeting with his defenders in a bid to stop conceding late goals.
Last Updated: 19/12/12 4:44pm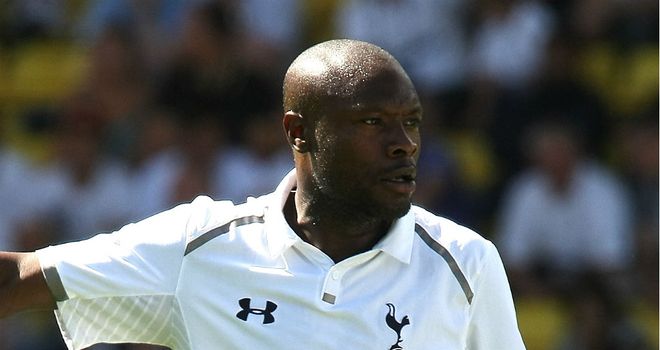 Spurs have conceded 10 goals in the final 15 minutes of matches this campaign, a joint Premier League high along with bottom side Reading.
That inability to keep things tight until the final whistle has cost them, so much so that if matches had ended at 80 minutes, Tottenham would be top of the Premier League.
Gallas said: "We have had a meeting with him [Villas-Boas] because we have been conceding late goals and we have to be a little bit more focused, a bit more strong.
"Sometimes, maybe we are panicking and we have let goals in.
"So we've been working very hard and we have had some meetings to look at the video to see what is good and bad, and against Swansea it was good to keep a clean sheet.
"In this period [Christmas], we have a lot of games and some players are tired. They have already played more than 20 games this season, which is a lot. It is very intense."
Quality
Tottenham climbed to fourth in the Premier League with a 1-0 win over Swansea City on Sunday.
They kick off their festive period by welcoming Stoke City to White Hart Lane on Saturday, before heading to Aston Villa on Boxing Day.
"Stoke are a strong side and it will be difficult, but we have got the quality," Gallas added.
"We can play football and we are playing at home, so we don't have any excuses to lose the game.
"Then we play Villa, who are on fire at the moment after winning 3-1 at Liverpool in their last game. They are confident.
"They have Christian Benteke in attack, who has shown this season what a good player he is.
"At the moment, we are in the top four and they are trying to survive in the Premier League, so it will be a good game."